Cloud Computing For Businesses: What You Need to Know
Swati
September 27, 2022
0 COMMENTS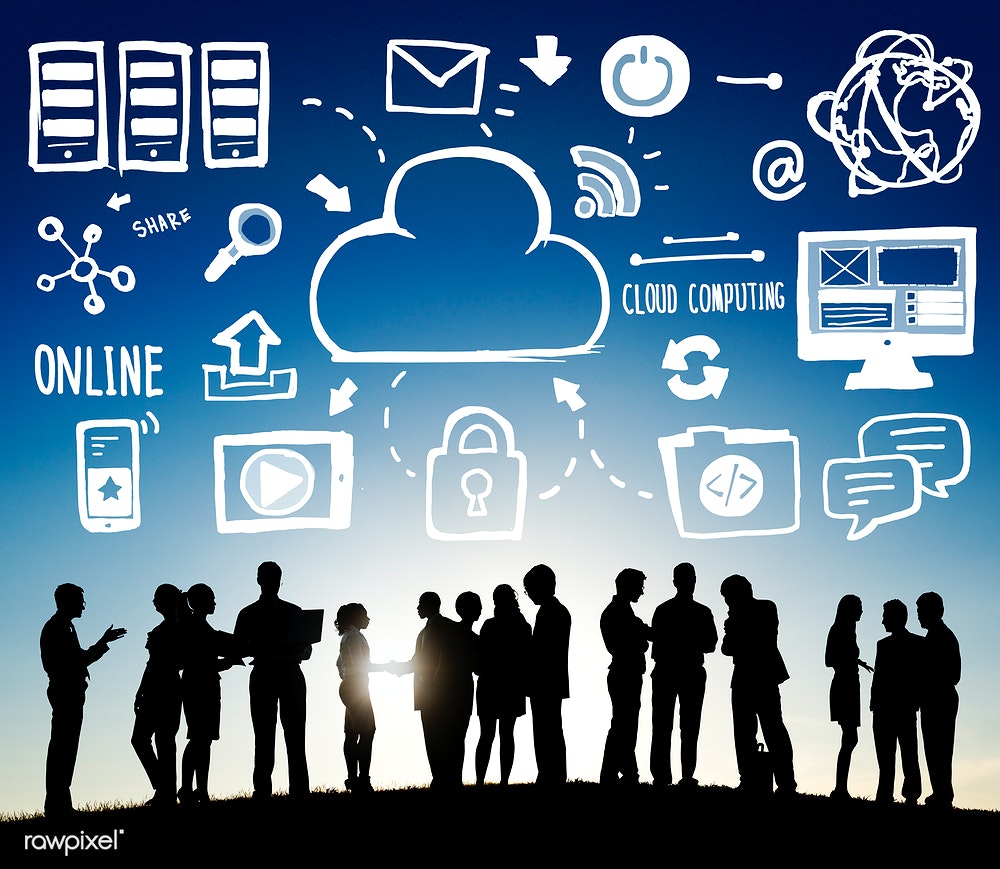 Cloud computing is one of the most important technological advances in recent history. It has the potential to change the way businesses operate and can provide many benefits for companies of all sizes.Many business owners of today are getting interested in these types of technologies, that's why, they are expanding their knowledge by taking a technology management course to help drive a competitive advantage for their company operations.In this article, we will discuss what cloud computing is, how it works, and some of the benefits that businesses can experience when partnering with a cloud services provider.
What exactly is cloud computing?
Cloud computing is the delivery of computing services, such as data processing, data storage, and applications over the internet in real-time. It's paid for on a pay-as-you-go basis, so you only pay for the applications and cloud services that you utilize. This method helps to lower your firm's operational expenses while also enabling scaling flexibility.
With new advancements in technology, business owners now have the ability to access data and applications on their computers, tablets, or mobile phones from practically anywhere as long as they have an internet connection. This is all possible through cloud computing.
What is cloud computing used for?
Cloud computing is used for:
Storage
Cloud services enable you to store data on an offsite cloud storage system, making it accessible from any internet-connected device or location. Sharing and syncing files across devices becomes much simpler with cloud storage. Some of the most popular examples include Dropbox, Microsoft OneDrive and Google Drive.
Backup
Cloud backup services are a great way to keep your data safe in the event of a server crash, cyberattack, or other forms of data loss. Reliable cloud services providers will offer features like storage, high-level security, real-time data backups, and data synchronization and restoration. Many regular cloud storage services also provide basic cloud backup functionality.
Hosting
Cloud hosting services allow for a wide range of information sharing, such as web-based phone systems, data storage, application hosting, and email services. It can also host your company's website, house domain names, and oversee databases. Because cloud hosting services are remote, scaling to accommodate heavy traffic is simple.
What are the advantages of using cloud computing for your organization?
Cloud computing is becoming more popular. According to Foundry's 2020 cloud computing study, 92% of organizations utilize cloud computing in one form or another. Furthermore, Flexera predicts that most of the workload of small and medium-sized businesses will be in the cloud. Given that the pandemic has made internet usage commonplace, the use of cloud computing will continue to rise.
By enhancing collaboration improving productivity, and encouraging innovation, cloud computing can help businesses save time and money. Here are some of the most significant advantages of cloud computing for your organization.
Easy access to data
With cloud computing, companies will be able to access their data from just about anywhere with a strong internet connection. This is possible because cloud computing stores your information online rather than on an on-site server or personal computer.
Ideal for a remote work setup
Many businesses require software that employees wouldn't have on their personal devices. Cloud computing lets people access these files and applications from anywhere, which is becoming increasingly important as more workers are remote. In fact, 1 in 3 remote workers says they would quit if required to come into the office full-time after the pandemic ends.
Backing up and restoring data is easy
If you store or backup your data in the cloud, you don't have to worry about losing important information because of natural disasters, power surges, or hardware failure.
It's cost-effective
There are several advantages to using a cloud computing provider rather than maintaining your own hardware and networking equipment. Cloud providers can store data more efficiently, without the need for time-consuming maintenance or repairs.
Swati