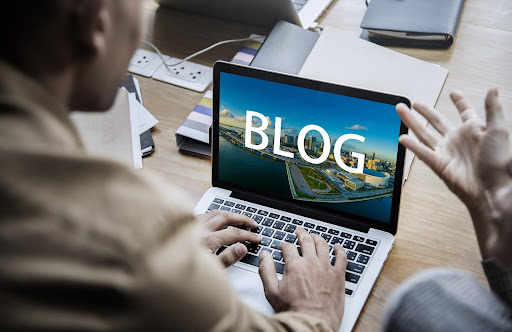 Are you looking for the must-have applications for bloggers to manage your blogs, emails, and social media handles efficiently?  More than ninety percent of people across the globe now have access to the internet.   
Hence, it is essential to have the best apps handy. If you are not sure about which apps to have, this article will help you with applications for bloggers .  Are you ready? Let us get started.    
WordPress  
WordPress is the number one content management system across the globe and is being used by millions of people.  
With WordPress, you can create and publish content, monitor your blog comments, add videos or images from your gallery, etc.  You can even use the WordPress mobile app to carry out these tasks.     
GetEmail.io – Easy way to find that email address 
GetEmail.io is an email lookup tool that uses big data and machine learning algorithms to locate the correct email address format.   
It comes with a chrome extension for finding emails in Gmail and LinkedIn applications.   Why would you need this? As a blogger, you might rely on email marketing to draw a potential audience to your blog page. Email marketing is one of the best ways to get maximum conversion or ROI.   
And for a successful email marketing campaign, you need a good quality email list; this is where email lookup tools like GetEmail.io come into the picture. You can find that email quickly.   
Blogger  
You can compose your blog posts with your mobile devices with the blogger app. All you need is a Google account to create free blogs on blogger.  
This application gives you huge benefits.   You can easily manage your blog posts on the go with your mobile device.    
Google Analytics  
Google Analytics is a must-have tool that comes for free. It is a tracking tool that gives you insights into your website or blog page traffic.   
You will get information such as top-performing pages, bounce rate, the total number of visitors, etc.   Besides this, you can use it for monitoring real-time traffic to each page on your website.   
You could even track your website performance by installing the Google Analytics app on your mobile.    
Quora  
You might have heard about Quora, it is the leading question and answer-based platform. People visit this platform to ask questions and get answers.  
You can use this platform to help clear others' doubts by answering their queries (in your niche) or something you have a good experience with by linking to your blog pages.   Howbeit, you need to be genuine with your answers.  Eventually, people will start noticing you, build trust, and visit your website.    
Evernote  
Evernote is a highly used application for taking notes. This tool is being used by millions to take notes in the form of texts, images, drawings, or by saving web pages.   You could initially go for the freemium version that gives you the basic features. Later, you may upgrade to the premium version.    
Canva  
Canva is a popularly used design application or tool. This has eliminated the need to rely on graphic designers for basic design requirements and even to create logos.  The tool comes with advanced features that help you create appealing images.   As a blogger, you will need banners or images to support your content.  And you don't have to seek help from a designer when you have this tool handy.    
Final thoughts  
As a blogger, you need to manage your tasks and time efficiently. For that, you need to use the right tools and applications.  Besides the applications for bloggers  discussed in this article, there are many other good applications too.
mindmingles
I believe in creativity and try to express the same with my words. I enjoy writing and keeping myself in touch with the books.