What You Need To Do Before Selling Your iPhone
Vishal
October 22, 2020
0 COMMENTS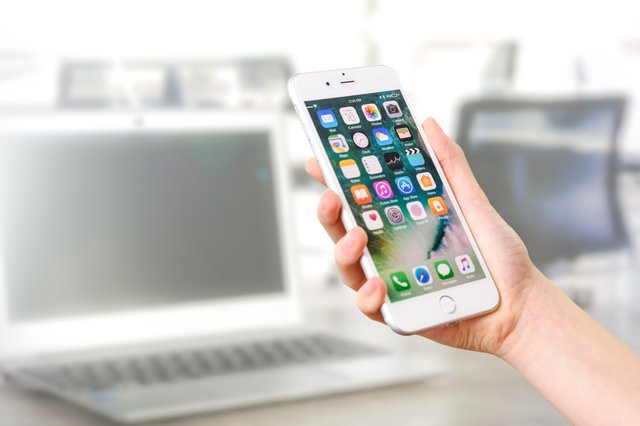 iPhone upgrades always have vast improvements that no one else can top off. it is hard for some to catch up with their upgrades, but if you are willing to give up your old iPhone to get a new one, this article will help you with the needed methods before selling. This way, you will be protected from any file theft and make your selling reach a maximum price range.
What To Do before iPhone Selling
The preparation to sell iPhone itself is necessary to know if they plan on upgrading to a newer model of the brand. Remember to do certain data erasures or backups to avoid buyer complaints and people taking your valuable photos and files. Prepping up your iPhone is easy when you know how to do it all by yourself. 
If you have backup storages such as iCloud, you can save all your videos, photos, applications, etc. to not access your files to new phone users. We will provide you with a step-by-step walkthrough on managing and prep your phone to protect personal pieces of information. 
How To Back Up Data On Your iPhone
Risking your data to possible buyers you may or may not know is not a good idea. You have to ensure that your files are saved or backed up on dependable cloud storage. In this case, iCloud storage is the most accessible backup service provider. Using the iCloud storage services, you can move or transfer your files, including notes, photos, videos, etc. faster than expected.
To back up your files, you need to be connected to a reliable and stable internet connection. Once you have connected to a Wi-Fi network, tap on the iPhone settings, and press your name, which appears directly on top. Tap the iCloud button and look for the "iCloud Backup." tick the button and tap on the "Back up Now" alert. This step will now initiate the whole process. 
Once the backup is completed, you can go back to the main settings pages, click your name again, tap on the iCloud section and go to the iCloud storage. Here you need to look for "Manage Storage" this will allow you to view the details of your files that were backed up. Details or file information include the file's exact size and the date added. 
Singing Out Of All Active Accounts
What comes after data backup is to sign out on all social media accounts, mail accounts, iCloud, and many more. It would be best to leave a trace that will give people access to open private accounts. Make sure that before you wipe or reset your phone back to its default or factory settings, you need to make sure you manually signed out all of your accounts. 
The reason for manual sign-out is to ease that you are one hundred percent sure your identity, files, and account information are safe. Applications that require you to sign in are also included in the process of account information deletion. 
This method will always allow the new phone user to set up their iTunes, iCloud accounts, and other applications. The iPhone has a built-in activation lock even if you have already done a phone reset, making it difficult for users to create their accounts, access the phone, and even personalize it to their liking. 
How To Reset Your iPhone
Once everything is manually cleared out and saved, you can now finally reset your iPhone. This way, the phone will go back to its factory or default settings. It will go back to the way it was when you first bought it. 
This method will permanently wipe everything out, so you will not worry about your files being accessed or instantaneously shows up on their screen. To reset the iPhone you are about to sell, direct yourself to the settings page and find "General," 
Tap the "General" button and scroll until you reach the bottom of the page. You will see the option "Reset," and you will be given options once you click on it. Tap on the given option saying "Erase All Content and Settings." A confirmation alert will show up. Click confirm and wait for it to finish. 
Takeaway
After a series of updated iPhone releases, it may cross your mind to sell your old phone to get a new upgrade. This idea is not bad compared to storing it in your drawer and would not think about trading it. But it would be best if you always remembered that there are things you need to do before phone selling, including iPhone backup, resets, and more.
Vishal