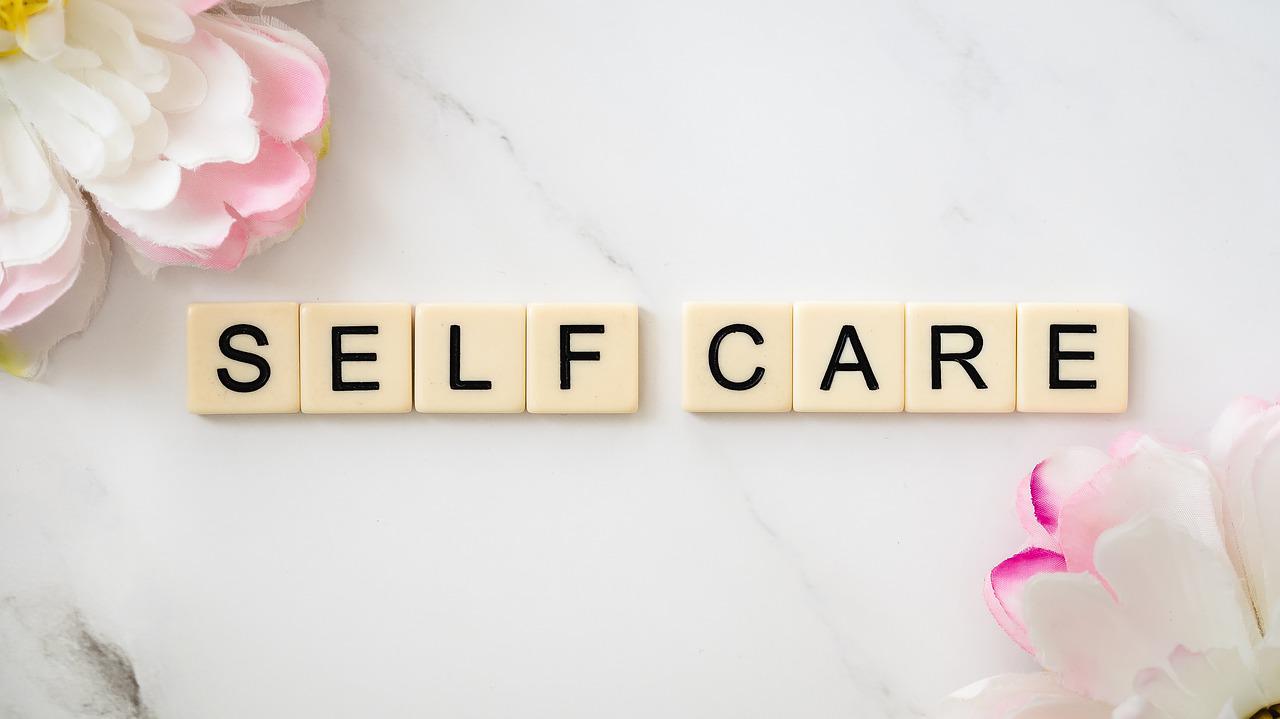 With every passing day, the talks about mental health are gaining more and more momentum. People all over the world are tackling major issues like depression, anxiety, nervousness, procrastination, and more. They seek solutions from a variety of sources to become able to live their dream life.
However, in the circumstances that prevail today, people find it difficult to even take out an hour for themselves from their ultra-busy schedule. In fact, they fit in more tasks and responsibilities than they can handle on their to-do list. Ultimately, they even perform some mundane and not-so-productive tasks but fail to take care of themselves.
Perhaps, that's why a self-care challenge is needed these days. The technological advancements and the feeling of competition have made the life of people not only fast-paced but also stressful. They forget that along with being an employee, a self-employed person, a professional, or an entrepreneur, they are also human beings.
Just like all other living beings, human beings also need to spend some free time. They need to treat themselves well so that they don't get exhausted or frustrated from life. Due to constantly running in the race to move forward, people don't perform activities that make them feel happy, pampered, joyful, or satisfied.
Therefore, we have discussed a 30-day self-care challenge in this blog post. The objective behind creating such a challenge is to lure people into caring for themselves. Even those who are reluctant to practice self-care will feel compelled to try this challenge because the word 'challenge' itself is enough to invoke the emotion of excitement in people. The reason behind this is that people in today's time always keep trying to accomplish different feats.
11 Brilliant Ideas for a 30-Day Self-Care Challenge
The 30-day self-care challenge that we have mentioned here is related to not just one but multiple aspects of your life. We have shared 11 brilliant ideas or tips that you can implement in your daily routine during the challenge. You don't need to use all the tips from the first day itself. You can incorporate a few self-care ideas or tasks into your routine and gradually include more. Self-care can just improve your life but also help you heal from past traumas.
Wake Up Earlier than Usual

When you wake up earlier than the usual time, you will get spare time during the day. You can use this time to complete tasks that have been on your to-do list forever or follow this 30-day self-care challenge. Performing the activities as a part of the challenge will also take time. You don't need to wake up hours before your usual time of waking up. Just try to wake up at least 15 minutes earlier on the first day. Over time, you will naturally wake up much earlier than before.

Practice Gratitude

It's quite possible that you might be going through a lot in your life. But when you shift your focus from problems to blessings, you get a better clarity or clear perspective about many situations. You should start your day with gratitude. Note down at least 10 things you are grateful for in your life. You can use either a physical diary or a digital diary for this purpose.

Welcome the Sunrise

During your 30-day self-care challenge, you should try to make the most of your morning time. Once you wake up, stretch for at least 10-15 minutes. Stretching helps you to get your body in active mode. It's best if you do the stretching in the natural light of the Sun. You should spend a few minutes in sunlight during the early hours of the day.

Focus on Your Health

People make a long list of goals, priorities, and tasks and then put all their time and effort into checking those lists off. They completely ignore the fact that they need to remain fit to carry out their responsibilities. You should consume nutritious foods and beverages.

Try to minimize the intake of outside food. Plan your meals weekly or monthly so that you buy ingredients on time and prepare meals at home. Maintain a food journal to keep track of what you eat and drink. Replace caffeinated and aerated drinks with herbal teas and healthy smoothies. Join a gymnasium or work out at home.

Do Yoga and Breathing Exercises

Any self-care challenge is incomplete without yoga. You should dedicate at least 30 minutes of your time to doing yoga. Even those who cannot do weightlifting or perform cardio exercises can practice yoga to stay healthy. Yoga movements and postures give flexibility and agility to your body.

Due to the mechanism of your body, you breathe automatically without any intervention or help. But breathing is not just a bodily function. It symbolizes the energies flowing within you. Thus, when you carry out breathing exercises, you concentrate on your body and mind. Breathing exercises make you feel calm and channel your energies in the right direction.

Get Your Creative Juices Flowing

Every person is creative to some extent, whether they show it to others or not. Most people don't explore or discover their creative side because of the responsibilities that they handle. Those who know that they have creativity don't show or use it.

However, you should let your creative juices flow if you want to live a good life. When you pursue a passion or hobby that requires you to be creative, such as painting, sketching, etc., you get relief from the stress. It also makes your life more meaningful.

Clean, Sort, and Organize

Your home is your abode on this planet, and so you should keep it in a well-maintained condition. Spend a few minutes cleaning your house daily. Don't leave the cleaning for the weekend. Regular cleaning takes less time than weekend cleaning, as piled-up dirt is more difficult and time-consuming to remove.

During your 30-day self-care challenge, sort the things kept in your house. Organize the drawers, cabinets, and closets. When you organize and sort stuff, you will be able to locate important documents quickly. You will also be able to get rid of unnecessary items like plastic bottles, old gadgets, and so on.

Disassociate From the World

When we say 'disassociate', we don't mean you renounce the world. You should shift your thoughts and emotions from the world for some time during the day. In order to do so, you must be away from everyone. You should not be around or amongst people both physically and virtually.

So, you need to turn off your phone, as calls and constant notifications on social media can distract you. It's important to spend some time away from the chatter of the world. During this time, you can either sit in a quiet place, go for a walk in a park, play with your pet, or even read a book. Whatever you do, it should not be related to your work, family responsibilities, or social life.

Set a Routine and Stick with It

More often than not, people remain unhappy in their life because they feel that time and situations are not in their hands. While it's not possible to have control over every situation, you can still have control over your time. Along with setting goals and priorities, it's also essential to set a routine.

Using social media or binge-watching shows till late at night and rushing through your morning due to waking up late is not ideal for your life. You should make a routine and stick with it no matter what. Note down this routine in a diary or a computer file. Having routine leads to a reduction in the wastage of time and an increase in the productivity level.

Reflect on Your Day Every Day

Whether you are following any self-care challenge or not, it is a wise practice to engage in self-reflection. People often look outside to get solutions for their problems. They form opinions, perspectives, and prejudices about almost everything they encounter in the outside world.

But your inner world is where you should pay attention to. You should see without any biases how you spent your day. The habit of journaling, i.e., maintaining a physical or an online diary, can help you with that. When you write down all the tasks you conducted and the feelings you experienced in a diary, you know yourself better.

Give Back to the Society

Many times, people don't believe that they deserve accomplishments or riches in life because they feel empty from within. The best way to remove this feeling and live a happy life is to give back to society. Needy people are everywhere – You just need to look around.

You should contribute to the growth of the poor and vulnerable sections of society. It's not necessary to help others with money. You can also devote your time to doing something that can be of help to others. For instance, you can teach needy children for free or build houses for the poor.
The way you spend your days determines the direction in which your life goes. So, you should spend every day carefully and joyfully. The self-care challenge is not just about developing new habits but also getting rid of the existing bad habits. One bad habit that most people have is taking stress for every matter. Whenever you feel stressed or overwhelmed, take a deep breath and remind yourself that you are your biggest priority.
Wrapping Up
It might not be easy in the beginning to follow the 30-day self-care challenge, but you need to keep going. When you do things out of your comfort zone, you become a better version of yourself.
Priya Bhagtani