A Kaleidoscopic View Of Extensive Use Of Instagram Hashtags For Superb And Dynamic Growth
mindmingles
December 9, 2019
0 COMMENTS
Instagram hashtags continue being the best tools of engagement for your posts. One hashtag on a post gets 12.6% and more engagement on an average than posts without it. So, it's worth building a hashtag plan for your brand if you seek an explosive growth. 
Using targeted, relevant hashtags on your stories and posts is still one of the best methods to tap new audiences. 
It can also translate into more post engagement, invariably increasing your followers and customers. 
Like on any other social media platform, IG hashtags work by compartmentalizing and organizing video and photo content. 
For example, a music artist might post a photo of a ravishing electric guitar, and then use hashtags #metal fame, #AC/DC, and #Ibanez while uploading it to IG. 
You can use post insight to track hashtag success. 
You can find the best hashtags with the latest hashtag analytics. The platform has just expanded its GRAPH API to encompass hashtag analytics, helping you to measure your tag's performance.
Knowing the most effective hashtags is critical for your business's growth. It helps in restructuring your hashtag strategy by removing the redundant ones.
The best part is you can follow these hashtags on IG. After the latest update, you can stay in sync with numerous communities or topics by just following that are compliant with your interests.
Posting hashtags for best results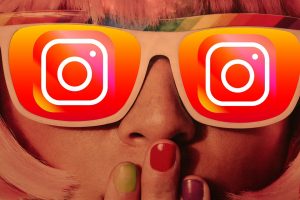 If you want to use uber-popular and trending hashtags, you have to put them in your post captions. Don't delay for a second. If you post them in many comments, do post the trending ones first. 
If you draw more engagement on your posts, you don't need to use Stormlikes for real likes and followers. You'll be getting them organically. For the smoothest hash tagging, you can do it in clusters, 30 hashtag groups.
Use hashtags that are relevant to your brand or niche.  Choose your keywords and know what other influencers, competitors and peers and using. 
Post it in the description and don't wait for comments. Do remember that your content has to be powerful enough to beat popular tags and feeds.
Your hashtags can spell magic if you back them up with visuals.
You should also create a custom hashtag for your business or campaign. 
Promote its usage amongst your followers and engage with and applaud those who use your tag.
Coherence is important
Your hashtag should showcase what you think it stands for. You don't to attach your business to a notorious or loathsome campaign. So, before using anything, browse through the concerned page to find out whether it means something inappropriate or not. 
You can also save hashtags for use in the future.  
You can also hide hashtags. Don't clutter or overdo your content. Try to keep your audience glued to the more crucial aspect, your captivating caption. 
You are using hashtags that stalwarts in your industry. 
A social media listening thing can play a clinical role in this context. 
You can use the tool to discover the most effective and popular hashtags. They will create more engagement in your account. The search function of Instagram is always handy. 
Author bio: Karen is a Business Tech Analyst. She is very responsible towards her job. She loves to share her knowledge and experience with her friends and colleagues. 
mindmingles
I believe in creativity and try to express the same with my words. I enjoy writing and keeping myself in touch with the books.