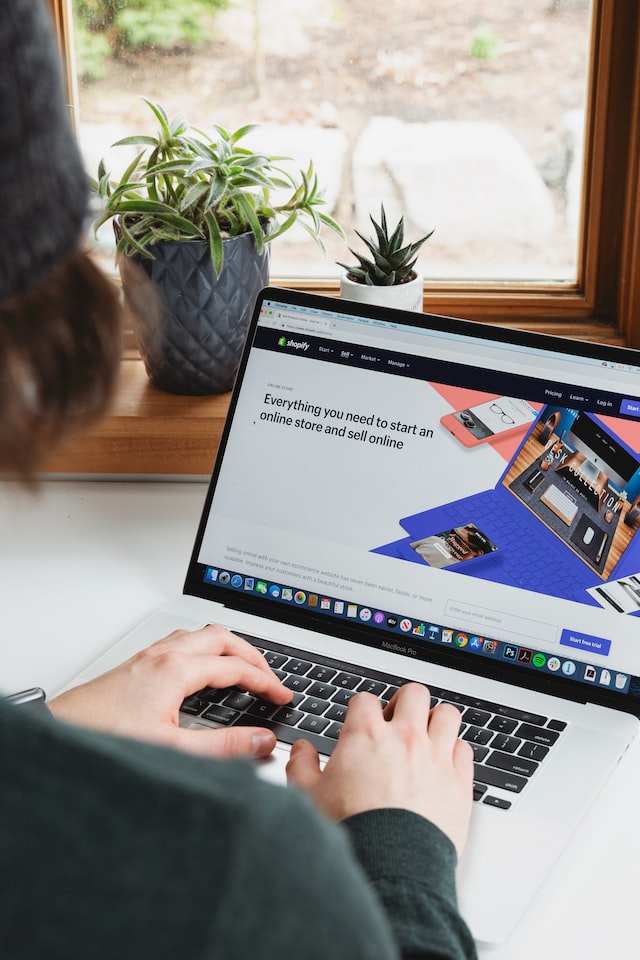 If you want to know 'How to delete Shopify account', continue reading this blog post, as we have explained how you can do so in a simple manner. Shopify is a highly useful platform for entrepreneurs who want to sell their product offerings online.
But it's no wonder that, just like any other platform, Shopify also remains not much of a use to some users. These users are those who no longer want to continue running their online store on Shopify. The reason behind leaving the Shopify platform may vary from one user to another.
While some users might want to delete their Shopify account due to not being interested in running their Shopify store anymore, others might want to close their existing store and launch a new store. Irrespective of the reason, the process to delete an account on the Shopify platform remains the same. We have laid down all the steps that you need to follow in order to delete your Shopify account.
What is Shopify? What is Its Use? How Is It Beneficial?
Before understanding how to delete Shopify account, let's see what the use of the Shopify platform is. Shopify is a subscription-based software that allows users to set up an online store from where they can sell physical or digital products. It is available both as a web version and as a mobile application. More than 1.75 million online businesses all over the world use Shopify. More than 3.9 million ecommerce websites (online stores) run on Shopify.
This software or platform has 2.1 million daily active users. 475 million online shoppers buy from merchants on Shopify each year. Transactions worth $79.5 billion took place through online stores running on Shopify. These figures are enough to prove the popularity of the Shopify platform.
Therefore, it's simple to understand that even Shopify earns a huge revenue each year. The total revenue of Shopify for the second quarter of 2022 was $1.3 billion. Shopify is proprietary software created by Shopify Inc., which is a Canadian multinational ecommerce company.
Entrepreneurs who want to run an ecommerce site use Shopify to host their websites. They subscribe to the Shopify plan of their choice. Shopify has three main pricing plans. They vary from each other in terms of features and benefits. Users need to create an account by filling in the basic details, choosing the plan, and making the payment. Shopify offers a free trial of 14 days. Now, let's have a look at how to delete Shopify account.
How to Delete Shopify Account? Read These Simple Steps
A user might want to delete their account on Shopify due to one or more reasons. The term 'deactivating the account' is also used at times to imply 'deleting the account'. You must know that you can delete or deactivate your Shopify account on your own from the dashboard. You don't need to approach the customer service team of Shopify. Follow the steps mentioned below in order to delete your Shopify account.
1. First, you need to log in to your Shopify account. You will be able to see the dashboard or the admin panel.
2. From the dashboard, you need to go to the 'Settings' menu. Then, select the 'Plans and Permissions' option.
3. Now, click on the 'Sell or Close Store' option. Click on the 'Close Store' button.
4. You need to enter the password of your Shopify account and click on the 'Confirm' button.
A drop-down list with a list of reasons to close the account will appear. You need to choose the right reason.
As you can see, the steps regarding how to delete Shopify account are simple, but you must know that you should be sure about closing or deleting your account. It's also worth mentioning here that Shopify stores the data related to your online store for 30 days after you close your account.
So, if you want to reopen your Shopify account within this period of 30 days, you can easily do it. You just need to log in to your account and choose a suitable pricing plan. Once you choose a plan and make the payment, your Shopify account will be active.
You must be aware of certain points when it comes to deleting your account on the Shopify platform. One of these points is that you need to pay all the outstanding charges on your Shopify account before you can delete your account. Another point is that you should cancel the subscription to all third-party applications linked to your Shopify account. Along with understanding how to delete Shopify account, it's also important to understand what might happen if you don't cancel the subscription to the third-party applications.
If you don't cancel the subscription to the applications that have recurring charges, you will be charged for the services provided by these applications even after you have deleted your Shopify account. The next point you need to remember is that you should remove the custom domain linked to your Shopify store. If you don't remove it, you will not be able to connect it to another website. If you have purchased a custom domain from Shopify, you should transfer it to another domain registrar.
Last but not least, you should know that if you want to reopen your Shopify store after 30 days have passed from the day of closing the store, you can do so, but you will not be able to use the same store name that you were using earlier. You need to decide on a new name for your store.
Final Thoughts
If you are not sure whether you want to delete your Shopify account or not, you must take the necessary time to make a decision. We hope our blog post on how to delete Shopify account becomes helpful to you.
Priya Bhagtani