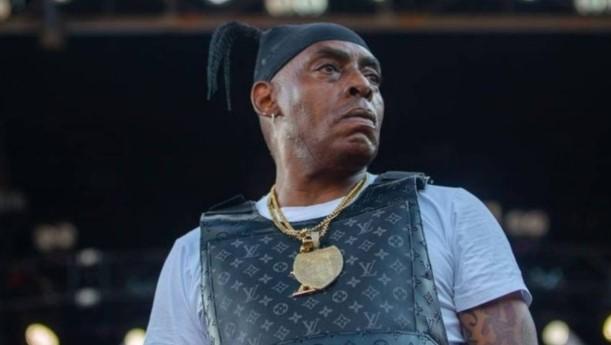 Rap is the favorite genre for people of all ages. Many people feel attracted to rap music. There are a few rappers in the industry who succeeded in their careers as Coolio. This man took the rap to the next level through his rapping sense. From today's article, you will know about Coolio net worth and how he earned it.
Who is Coolio?
Coolio was an American Rapper. He sang gangsta rap, a subgenre of hip hop. Also, he was a songwriter. Coolio was a member of an American hip-hop group, WC and the Maad Circle. Coolio was also an actor and Television personality. Besides the entertainment industry, Coolio was a chef.
Short Bio of Coolio
| | |
| --- | --- |
| Full Name | Artis Leon Ivey Jr. |
| Birthdate | August 1, 1963, |
| Birthplace | Monessen, Pennsylvania, U.S. |
| Nationality | American |
| Height | 5' 8" (1.73 m) |
| Profession | Rapper, Songwriter, record producer, Actor, Chef |
| Genres | West Coast hip hop, gangsta rap, G-funk |
| Labels | Tommy Boy, Warner Bros. Records, Allied Artists Music Group |
| Social Media | Instagram, Twitter |
| Net Worth | $1.5 million |
Early Life
Coolio was born in Monessen, Pennsylvania. His mother was a factory worker, and his father was a carpenter. Coolio's mother divorced his father when he was eight. Later, Coolio and his mother moved to Compton, California. Coolio started rapping at his teenage. Coolio was arrested for carrying a weapon.
He went into decline in his teenage. Coolio was addicted to crack cocaine, but he overcame the addiction when he spent time with his father in San Jose. There, he started working in the California Department of Forestry and Fire Protection.
Later, Coolio began his college at Compton Community College. After completing graduation from college, he started working in the volunteer fire department. Also, he served as a security at Los Angeles International Airport before beginning a career in music.
Coolio Net Worth
Before Coolio's death, his net worth was $1.5 million. A bunch of successful albums and singles brought him this massive net worth. From his early beginning in 1994, he has seen only success, and besides music, Television, films, and live shows played a significant role in his net worth.
Sources Behind Coolio Net Worth
Music Career
Coolio started his career as a rap singer. He made his first single, "Whatcha Gonna Do?" in 1987. Later, Coolio signed with Tommy Boy Records and launced his debut solo album, "It Takes a Thief," in 1994. Soon, this album became a hit. A single from this album, "Fantastic Voyage," gained position three on the Billboard Hot 100. After that, Coolio became a matter of discussion. Coolio got his fame and popularity from his first album.
With this fame, Coolio released his second album, "Gangsta's Paradise," in 1995. This album also became successful with 2× Platinum certification in the United States. This album sold over 5 million worldwide. After that Impressive success, Coolio started releasing more albums. Such as "My Soul," "El Cool Magnifico," "The Return of the Gangsta," "From the Bottom 2 the Top," and so on.
All of his albums were superhit and sold over millions of copies. Thus, he made a considerable amount through his albums. The earnings from those albums were the primary sources of Coolio's net worth.
Acting Career
Besides singing, Coolio also has a strong career in films. He acted in several movies since 1996. Coolio's cast a primary role in his debut film "Dear God." This film became popular and hit the box office with a profit of $7,138,523.
After the film's success, Coolio Started getting more contracts for cinema. Since then, Coolio has started acting in several movies. Such as "Midnight Mass," "Leprechaun in the Hood," "Red Water," "Two Hundred Thousand Dirty," "The Orange Years:" and many other hit films.
Most of the movies were very popular and superhit. Each of those films earned thousands and millions. Coolio got huge payments for acting in those films. This earning made a significant increment of Coolio's net worth.
Television
Coolio has also appeared on several TV shows and series. Such as "The Parent 'Hood,"  "Sabrina the Teenage Witch," "The Sunday Night Project," "American Hustle Life" and many other popular shows.
He also appeared as a host in "Cookin' with Coolio," where he cooked food as a chef and represented various cooking recipes. He also hosted  a reality show named "Coolio's Rules." Coolio got paid for his every appearance on those shows. This eventually increased his net worth.
Tours
As Coolio's fame rose to the top and spread widely, he got invitations from different cities and countries to perform in live shows, concerts, and other festivals. Coolio made his tour of "Gothenburg, Sweden", "Würzburg, Germany," "Madrid, Spain," "Milsons Point, NSW, Australia" and many other places. They hired Coolio at a vast rate of payment, which added to his net worth.
Awards
Coolio owns a total of 5 albums and was nominated 14 times. His winning awards were
Favorite Rap/Hip Hop Artist in 1996
Best Rap Solo Performance in 1996
Best Video from a Film in 1996
Best Rap Video in 1996,
Single of the Year in 1995.
Personal Life
Coolio married Josefa Salinas in 1996, and they divorced after four years. Coolio had a total of 10 children, one from his wife, and the rest of the kids are from different relationships.
Death
Coolio died on September 28, 2022. He was discovered unresponsive in the bathroom. Later, doctors confirmed that Coolio accidentally overdosed on heroin and methamphetamine, which caused his death.
FAQs
What was Coolio highest net worth?
Coolio's highest net worth, $1.5 million, was recognized before his death.
Who gets Coolio's money?
Coolio's ten children get his total worth.
How did Coolio make money?
Selling albums is the primary source of Coolio's income.
How many records did Coolio make?
Coolio had recorded a total of 8 albums.
Final Thoughts
Coolio net worth taught us that nothing goes with you in the grave but good deeds. Starting from airport security to a million-dollar record album seller, Coolio had only one determination to succeed in the music industry, and he made it.
Rohan
Meet Rohan, a friendly lifestyle blogger who finds joy in writing captivating content and immersing himself in the world of movies and entertainment. Along with writing, he loves painting and trying out DIY projects. Join Rohan on his vibrant blog to explore the best of lifestyle and entertainment.