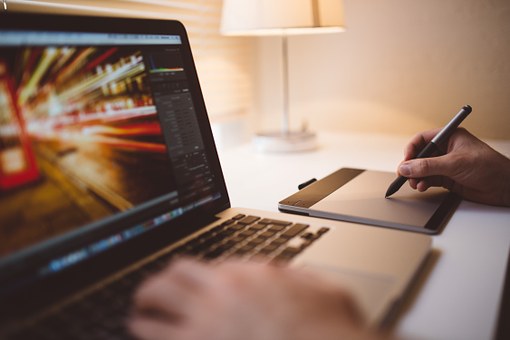 Today, we have seen the rise of online making apps such as, Swagbucks, CashPirate, Fronta, iPoll, Field Agent, ShopKick, Streetbees, Curious Cat, Citizen me, Feature Points, Roamler and Foap which help people make some extra bucks which they can use to take care of small bills here and there. To get these apps, all you need to do is sell your old mobile phone and buy a new one that supports them!
Also, we have seen the rise of content mills such as Upwork, where people can make create lucrative careers and mint thousands of bucks every month without leaving the convenience of their homes.
Yes, working online is the real deal. First things first, you work from wherever you are. You can even do a few tasks when traveling, or when in class before a lecturer comes in and make some bucks. Also, you decide when to work, since there is no boss to tell you what to do and where you need to go. Your boss yourself around!
Nonetheless, working online is not all rainbows and
It comes with its fair of challenges which include;
I have been working online for the last five years, and I can attest to the fact that people who work online have to sometimes work for over 10 hours a day so that they can satisfy the needs of their different clients.
I remember there is a time I worked for 15 hours to deliver an eBook that my client needed ASAP. Therefore, if you thought that you would only work for two or three hours and make good money online, you need to think again. Sometimes, you will be forced to work for more hours than those working in physical offices.
Losing money to malicious clients
This is another big challenge that people working online face. I once lost $1000 after working for a client for two weeks without much rest. To mitigate this problem, you need to choose the clients you work for wisely. Remember, not everyone you meet online can be trusted. You need to do due diligence and ensure you are dealing with people who run legitimate businesses.
If you work online, how many friends do you have?
How much time do you take to attend social events, or to be with your family and friends?
Well, you probably have very few friends, and you don't have much time to engage with them. Over the years I have been in this business, I have met all kinds of people. I once met a lady who told me that she had only one friend, who lived over 100 miles away.
Remember, even as you make money, you will need friends at some point. Therefore, get out there and make friends. Join membership clubs, go to church or any other religious center, engage in community activities, and do anything else that will help you meet with new people. This way, you will fulfill your social needs, and also give yourself a guarantee that you will have people to count on when a need arises.
When working from home, you have too many distractions that you need to deal with so that you can deliver. Some people have children who will jump up and down, and make it difficult for you to concentrate on your clients' projects. There are others who have pets, or they are so obsessed with particular TV programs, such that they would better leave what they are doing and watch them.
To avoid this challenge, create a room within your home and make it your home office. Ensure this room doesn't have any distractors – only a chair, table, or any other work-related material. If you are the kind of person who will have friends knocking all the time, you can put a 'do not disturb' signage, so that you can keep them off until you are done working.
One trick that has worked for me is to leave the house! Go to the restaurant or public library and work from there! Try this out, and you might thank yourself later.
Imagine sitting behind your computer for over 10 hours a day! Seems dangerous, right?
Some people who work online have confirmed that they face a number of health-related issues including eye problems, backaches, and even obesity.
This is because they are involved in more work and less body activity. To avoid this from happening to you, stop sitting and start moving! Yes, after a few hours of work, get out of your comfort zone and do some exercises. Move around your house, or take a little walk down the road. Then come back and work! When the day ends, hit the gym or go to the park and jog! Stay healthy, so that you can have the energy to work online for a long time.
Working online is great, but it has many challenges like the ones mentioned above. The good news is, you can use a variety of ways to mitigate them. Re-read this post, act, and good luck in your endeavors!

stopie