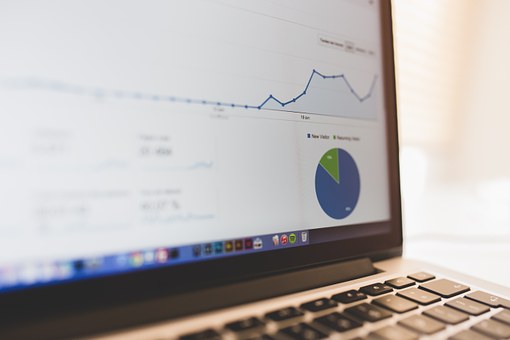 Is it possible to practice SEO and still get it wrong? The answer is yes. Several website owners are still stuck in frustration about the performance of their sites on SERP. A lot of the times, it is not that they have not invested enough into SEO. As a matter of fact, some people spend so much money to get their optimization right.
Without adequately analyzing the faults in your SEO practices, you may never understand why your rankings are still very poor. Here is a breakdown of some of the top SEO mistakes that can kill your rankings:
Poor quality content
High-quality content is the basis of any SEO strategy. A website cannot merit showing up on top of any search unless they have content worth people's time. Poor quality content can tragically mess up your rankings, regardless of whether or not you are in a competitive industry.
Timeliness and up-to-datedness
The relevance of your content in the current affairs at any particular time matters. People want to consume content that is timely and up-to-date with the ongoing trends. Whatever you do, you must package your material in a form that embraces the current trends. Capitalize on social media platforms to be on board with what most people consider trendy.
Too many short-form contents
When well-written, short-form content is very valuable. However, regardless of how good you are in creating short-form material, it is not the answer to high-quality material. Mix it up every once in a while with other long-form content to keep your work fresh. At the least of things, ensure your work ranges between 1000-2000 words. This way, there is sufficient information for the target audience to consume and for search engines to index.
Valueless material
If your copies do not persuade, entertain, inform, or a mixture of everything, then they are valueless. Be sensitive to the needs of your target audience for you to get it right.
Duplicate content
Whether you replicate material from your site or other people's websites, duplication will kill your rankings. For one, you are competing for a ranking with content that already exists online. You can also attract plagiarism and copyright issues while at it. If you have to share a similar post, consider refreshing it for repurposing. Add videos and infographics to keep your work fresh, original and unique.
Insufficient keyword research
Keyword research should provide you with quite the input on what your target audience wants. Other than that, it should be a great point for you to come up with great topics to write about on your blog. The fortunate thing is that there are tons of ways to get your keyword research right, including by visiting keyword.com.
Simple mistakes with your keyword research can get you the attention of the wrong audience. That means you will not be in a position to meet their needs, and therefore your rankings will be affected. Other than that, when you are targeting very competitive keywords, you deny your site the chance to rank on the first page of Google's SERP. The competitive keywords already have a chunk of information configured to them by top brands, and your site may not stand a chance.
Keyword stuffing
It is not enough that you solicit the best keywords. It helps that you use them appropriately on your copy. Let your content have a natural flow to it by using up your keywords in different places, including H1 tags, within the body of text, descriptions, metadata, among others.
Neglecting broken links
Broken links provide 404-page error messages that downplay the value of your site by lowering your user experience. With a low user experience, you can expect your SERP position to keep dropping. Broken links result from missing images, linking out to pages and sites that no longer exist, or unmerited redirects. Follow through with a tool like Screaming Frog Spider and crawl out any broken links before they kill your rankings completely.
Forgetting mobile
Today, the mobile audience is far much grown than the desktop audience. A lot of online traffic comes from mobile searches. With Google using mobile-first indexing as a ranking factor, you kill your rank position by forgetting mobile. Have a mobile site that runs as well as your desktop site. Consider optimizing your website for the mobile audience first, before the desktop audience.
Not optimizing your images
Images are a key part of a content generation strategy, and cannot be ignored. They are a great way to break the monotony in a copy and give life to it. However, no matter the number of images you use, if they are not optimized, they may not do any good for your search rankings.
Technically, your images can rank on the first page of Google searches even when your text does not. Optimizing them is the only way to get all the traffic directed to your site. That said, ensure you add image titles, captions, descriptions, and even alt texts. The text-based information you add on your images helps Google rank them for searches. Consider therefore adding targeted keywords to get the pictures showing up in the searched results for those specific keywords.

stopie