How Startups Can Make the Most of Instagram In 2020
sweety
January 14, 2020
0 COMMENTS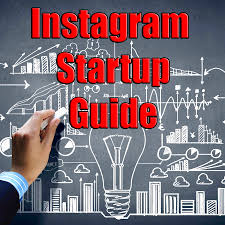 Instagram cannot bring instant success for entrepreneurs and they need to hold on to their patients to experience success. When you initiate a business, you can employ the best efforts to let your customers grow. No wonder startups devote a lot of time to craft the most stylish videos, along with high-quality photos. Furthermore, you have to work on your methods of choosing hashtags or else you may have to stay away from your efforts of making money. What is more important is to confirm that you know how to orient your efforts properly to make your effort worth the money you spend.
Targeting audience 
One of the first notions you need to pull out of your mind is that Instagram helps in driving sales. Even though, you can create ads for this platform and end them with effective CTA buttons such as "Know More", it is still one of the best networks through which you can make your audience aware and add to the list of your customers. Therefore, you can shift to use marketing content and try to create a community with similar interests just like your customers. Often, businesses also make their followers on Instagram email subscribers when they direct the viewers to a link present on the bio. You can also direct them to the landing page from where they can sign up with newsletters or download free content. 
Industries on Instagram
Before your business fits into the ecosystem of Instagram, you need to know which industries get maximum benefits from this field.
The top five industries on Instagram are media, fashion, sports goods, auto, and beauty.
Media companies want to build an audience on the basis of like-minded people on this platform.
Fashion and the beauty industry can build their audience with stunning photos and videos.
Strategies for startups
If you are a startup trying to popularize your brand on Instagram, you need to know the reason for being on this platform at first.
Instagram is one of the rapidly-growing social media platforms today that includes some of the most impressive features to showcase your business.
With over one billion active users every month from different corners of the globe, there is every reason for you to hit this platform.
More than half of all users on this platform stay active every day.
With features such as Shoppable tags such as IGTV, you can build awareness among your audience faster than the other social media platforms.
Tips for food entrepreneurs
As an entrepreneur in the food and beverage industry, you can get the maximum attention of your audience through beautiful visuals. You can create advertisements for this, a platform that appeals to the food followers instantly. Take a glimpse at the following.
Research says that the content for the food industry must be interactive instead of something that is rather monotonous and boring.
Start with a question and deliver the right answer in the post to get the maximum attention of your audience.
You can conduct market research in the beginning and it may not take up as much time as you think.
You can frame your posts with interactive questions and answers that tend to resolve your queries with ease.
Tips for fashion starters
The fashion industry gets more followers through Instagram than on any other platform and what works best for them is live content.
Using Instagram TV or IGTV is one of the latest trends you cannot miss out on this platform as startups get an opportunity to post vertical and long-form videos that can run for about an hour.
IGTV also facilitates the combination of edited and raw footage with varied effects and texts.
When the sound does not work, you can try to include texts in different ways.
IGTV appears on your mobile app making it easy for you to know whether Instagram optimizes it for viewing on mobile phones.
Instead of focusing on what products you sell, you can switch on to another part of your work or the services you offer to gain more followers.
However, startups also buy Instagram views to create a positive impact on prospects.
Tools for startups
There are a few good tools every entrepreneur should know to facilitate business.
If you want to email to make email communication better, the analytics of this tool and templates can help the entire team of the startup to set targeted emails towards prospects. You can coordinate with the other team members with ease to find out who is opening the mail to view the attachments and messages. What's more interesting is the opportunity to call from the inbox.
While starting a business initially, you may not have funds to hire assistants or people to assist you in sales. Detective by Charlie is one of those tools that allow you to track your meetings and make an important declaration to the participants. With the help of this tool, you can get information from other social media tools to which you connect and this software can help in strengthening relationships.
IFTTT
If you have separate apps for your business, you can assemble and organize everything in one place, IFTTT is one of those tools that help you in bringing your activities in one place.
Getting business growth
Due to the vastness of Instagram and the popularity of this social media platform, you need to make the best use of tools to measure the performance of your startup. For instance, companies today are using influencers for startups to get another way to grow their brand. Besides this, many of them also have fun with contests, competition and giveaways to enhance the count of followers.
Days of likes
According to the latest trends, Instagram will not focus on likes and comments to focus on the popularity of any brand as followers may not engage with the brand in a suitable way. Among the other social media platforms, Instagram is the latest to shift its focus from likes as fake followers often tend to inflate a brand unnecessarily and how a bigger reach than the actual impact a startup has on its customers. Quite naturally, new companies trying to set their base need to focus on other platforms as well to get success. 
sweety
Hi, I am an Author who believes in making the life of their readers interesting with his writing. Writing was always my first interest. Ever since I was a teenager, I was already into writing poems and stories. Today, I have gained a great experience in my work. Check out my work and share your views.