How to Find Affordable Legal Advice for the Elderly
varsha
September 26, 2023
0 COMMENTS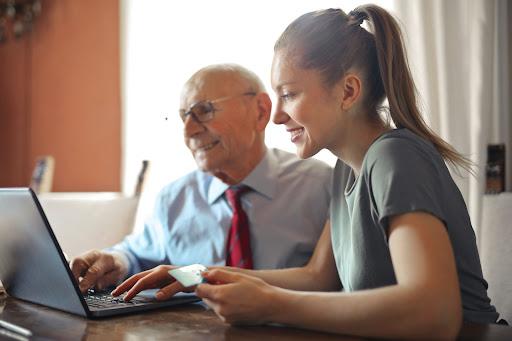 Finding affordable legal advice for the elderly can be daunting. It is a difficult process because of the complexity of the laws, the specialized knowledge needed to understand them, and often limited resources available. Fortunately, there are many programs, organizations, and individuals that provide assistance and services at low costs or even free of charge. Here are a few tips to help you find affordable legal advice for the elderly.
In What Situations Might the Elderly Need Legal Advice?
The elderly may need legal advice in various situations, including but not limited to:
Medical decisions. Aging means that medical decisions become more complicated. Questions may arise regarding legal documents such as a living will, health care power of attorney, or guardianship.
Financial matters. The elderly may need advice on how to protect their finances and investments, file taxes, or obtain government benefits.
Housing and personal property issues. Elderly individuals may need assistance with landlord/tenant issues, legal documents relating to homeownership and improvements, or disputes over a will.
Social security and retirement benefits. The elderly may need advice on how to make the most of their social security payments or retirement benefits.
Estate planning. Many people accumulate a fair amount of assets over their lifetime, and it is important to have a plan in place for after they pass away.
Elder abuse. If an elderly person is a victim of neglect or exploitation, legal assistance can be invaluable in protecting their rights.
Wills and trusts. A last will and testament or trust is an important legal document that can protect assets, provide for dependents, and ensure that assets are distributed according to the wishes of the deceased.
Power of attorney issues. A document such as power of attorney is a legal document that allows an individual to designate someone else to handle their financial and personal affairs in the event they become incapacitated.
Social security claims and appeals. Social security might be a significant source of income for the elderly. If they are denied benefits or have questions about their claims, legal advice may be necessary.
Tax matters. Taxes accompany almost all financial transactions. Elderly individuals may need assistance in understanding their obligations and taking advantage of any deductions or credits.
Medicaid eligibility and applications. Medicaid is an critical source of health care coverage, and understanding the eligibility requirements can be difficult.
Where to Look for Affordable Legal Advice for the Elderly
There is one thing all seniors can do before they turn to someone for legal help – create customized legal forms. With the use of specialized websites, seniors can get a living will, last will and testament template, and other important documents in no time and with minimum effort. When it comes to places with affordable legal help, we recommend turning to the following:
Local Senior Centers and Legal Assistance Programs: Many local senior centers have referral programs for free or low-cost legal assistance. You can also contact the state Bar Association or your county's legal aid society to locate these organizations in your area.
Public Interest Law Firms: There are several national and statewide public interest law firms that specialize in providing assistance to low-income individuals. These organizations can provide legal advice on a variety of issues, often at no cost or a reduced fee.
Pro Bono Programs: Attorneys may offer pro bono services, which are free legal services to those who cannot afford them. Contacting your local Bar Association or the American Bar Association can help you find a lawyer who participates in pro bono programs.
Online Legal Resources: There are numerous websites that offer free legal advice for the elderly and provide resources such as state-by-state guides, online forms, and even access to attorneys.
5 Tips on Finding Affordable Legal Advice for the Elderly
Check with local agencies and organizations: Many governmental, social service, and religious organizations provide free or low-cost legal services to seniors in need. Contact your state's department of aging or a local nonprofit organization such as an Area Agency on Aging (AAA). They may be able to direct you to legal assistance programs in your area.
Reach out to senior-specific organizations: Organizations such as the American Association of Retired Persons (AARP) and Senior Citizens Law Center specialize in providing legal advice to seniors. They may also be able to direct you to other resources, such as pro bono attorneys who provide free or reduced-cost services.
Look for free legal clinics: Many law schools, bar associations, and local community organizations host free legal clinics where you can get advice from a lawyer or paralegal on a variety of topics, including elder law issues.
Ask an attorney for reduced-fee services: Many attorneys offer discounted services for seniors or those with lower incomes. Ask your state bar association for a list of attorneys who provide reduced-fee services and contact them directly to discuss fees and availability.
Research online resources: There are many websites dedicated to providing free or low-cost legal advice for seniors, such as ElderLawAnswers.
Finding affordable legal advice for the elderly can be a challenge, but with some research and perseverance, you can find the help you need to navigate the complexities of the legal system.
Remember to make sure you are working with qualified professionals when seeking help and that you understand any costs you may be responsible for before signing any agreements. Taking the time to find affordable legal advice can help ensure that your rights as a senior are protected.
varsha