What is the best about one recipe? Is it the taste or how fast can it be cooked? The answer is really easy! If cooked fast, you can eat it sooner. The consumption of time to prepare a dish can be a lot sometimes. And in this world, no one has that much time anymore. Everyone would like to have a fast-to-go meal and go on with their day – Tawa Pulao.
One such note, so the time-consuming dish is Tawa Pulao. From the name itself, it can be understood what kind of dish it is. It comes under veg course. And can be easily made in a Tawa, as the name suggests. To know more about this recipe, keep reading the blog!
Where was Tawa Pulao first originated?
There is only one state in India where time waits for none. So, everyone wants some food that does not consume much time to prepare and cook. And also fills them completely. One such place is where Tawa Pulao originated in Maharashtra. Both inside as well as outside Mumbai, you can find this type of Pulao recipe. Does not even take much time to cook and also you can have a nice meal as well.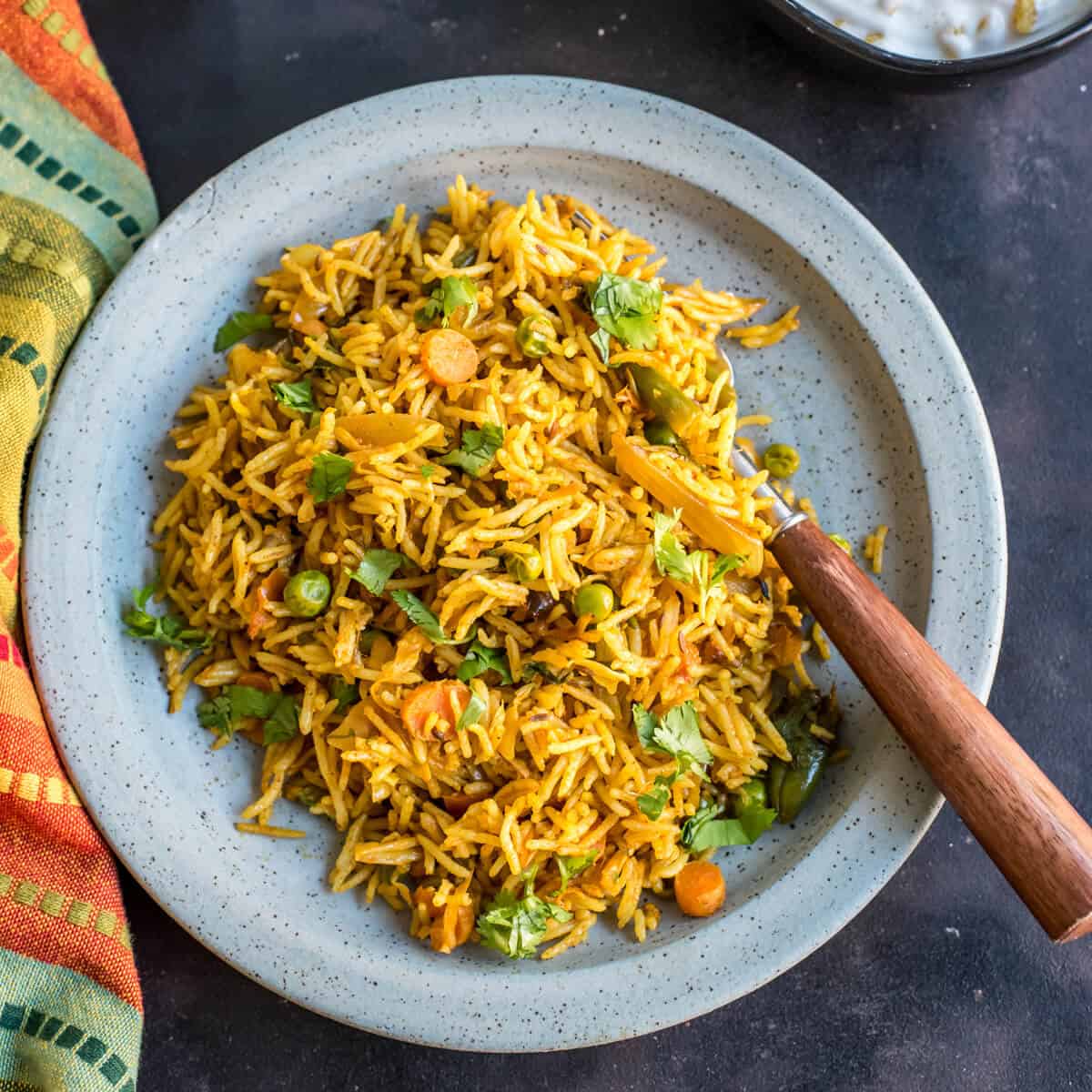 How did the name Tawa Pulao come into being?
As the name suggests itself, you can imagine how it is cooked. It is made in huge tawa, just like how pav bhaji and other Mumbai Street foods are made. You can enjoy your dish howsoever you want. And the tawa seems to add a special taste to your pulao. That is how the name of this recipe got its name.
It actually does not require much to prepare Tawa Pulao. You can use some rice from before to make your Tawa Pulao. Along with that, the other ingredients are vegetables and pav bhaji masala. It is your choice which brands to use. And then mix it all together to prepare the tastiest dish and easy-to-go meal.
Can Tawa Pulao be made at home?
It is very easy to prepare this recipe at home as well. Just prepare the ingredients from before, and then you can easily make your dish. You need a regular size Tawa to prepare the meal. And just follow the steps to prepare the meal. And you can make yourself this delicious meal.
You can actually make like the street vendors and enjoy your Tawa Pulao. It would be best if you had the pav bhaji masala mix in order to prepare your dish.
Difference between the Tawa Pulao made at home and outside
There is not much of a difference. But you can actually understand a little bit of taste difference. Different people have a different styles of making. And street food always tastes better than what you eat at home or have been making at home.
The street vendors make Tawa Pulao and other dishes in the same tawa itself. They have a very big size Tawa which is continuously heated at a high temperature. And since different dishes are made in the same tawa, it adds to the taste of Tawa Pulao.
At home, you can use a regular size Tawa and easily prepare your Tawa Pulao. It will be the same taste, and you can control the flame as you wish. You can make it according to your choice.
Side Dishes to go with The Famous Pulao
It is not like you can eat Tawa Pulao all by itself. You need to eat it along with something. Well, it is on you what you would actually like to eat along with Tawa Pulao. Like that, here are some of the side dishes that you might enjoy along with this famous recipe that we've spoken of above:
Curd
If you are a person who likes curd, you would not mind mixing it with Tawa Pulao. It will enhance the taste of this type of Pulao recipe and bring out the best of your taste buds.
Raita
Curd mixed with vegetables is also tasty. Mix it along with it. And slowly start eating. It can be called a heavenly combination, perhaps.
Paneer
Tawa Pulao is a mixture of vegetables and can be really good to taste. You can add any curry or paneer and eat along with it. You can never go wrong with paneer.
It is your choice what kind of side dish you would enjoy side by side, the famous Pulao recipe. Anything that you like can become a heavenly mix with this type of Pulao recipe.
Can leftover rice be used?
In case you have some already cooked rice in your refrigerator and do not know what to do with it. Then you can just use that rice to prepare amazing Tawa Pulao. You just need to prepare some vegetables and boil them together. And then, you would need some masalas to prepare your type of pulao recipe.
You can use any vegetable of your choice. It can be prepared with two or more vegetables as well. This recipe, in one way or another, can be said to be healthy food as well since it requires vegetables to prepare it.
Final Thoughts
If you search more, you can easily find the recipe as well. Following those easy and simple steps accordingly, you can make this recipe. You need to have the Tawa for it though, in your house. It's best that you prepare the ingredients beforehand to make this type of Pulao recipe. Then, it would not take much of your time, and you can have your Tawa Pulao as soon as possible.
Hopefully, you have got the information you have been looking for. If you like what you read, share the blog with those who want to know about Tawa Pulao. Let others too read about this recipe and don't forget to let me know how you think this recipe is!
Vikram Deo