Technology has become a vital part of everyone's life today. Whether it's simple day-to-day tasks like paying bills and shopping for groceries or sophisticated operations of a business firm, technology is used everywhere. The fact that new technologies are introduced with every passing day proves that more and more people are getting accustomed to living this way.
When it comes to the technologies that help organizations perform different types of tasks, it would not be wrong to say that they are a boon. Entrepreneurs and managers can run business activities efficiently and smoothly by using several technologies.
Business enterprises use tools and software to fulfill multiple purposes, such as accounting, completing formalities, maintaining employee attendance, and facilitating communication. They either buy the already available tools and software as per their requirements or get them custom-made by hiring the services of specialist software developers.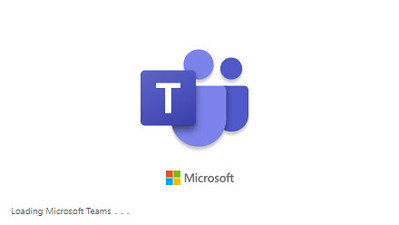 One of the tools that many business enterprises currently use is Microsoft Teams. It is used to facilitate communication. As you might have guessed from the name, it is developed by Microsoft. It is available for use by organizations across industries and geographical locations. A large number of business firms use Microsoft Teams as this tool provides incredible benefits to business firms of numerous types and scales. In this blog post, we will discuss the top 7 benefits of Microsoft Teams.
What is Microsoft Teams – Explained in a Nutshell
Microsoft Teams is a proprietary business communication platform. It is a part of the Microsoft 365 family of products. It is a collaborative workspace. Microsoft Teams can be used on Windows, Mac, iOS, and Android operating systems. It means users can access the tool on both desktops and mobile phones. During the COVID-19 pandemic, the demand for Microsoft Teams increased a lot, as a vast percentage of organizations allowed their employees to work remotely.
However, it does not mean that the organizations that shifted back to the model of working from offices stopped using this tool. The benefits of Microsoft Tools are so compelling that individuals and business enterprises that try it once continue using it. Even individuals who are self-employed or work on a freelancing basis use this tool.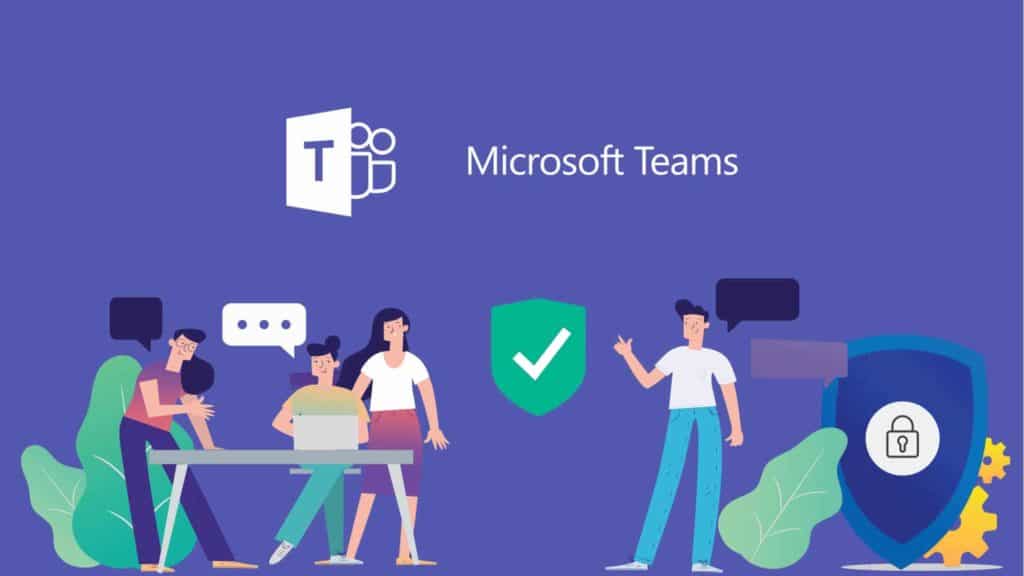 Online collaboration and communication tools become even more important when management teams and staff members work from home. In such a situation, organizations want to use tools and software that can provide them with the maximum benefits. You can chat, organize files, schedule events, and do so much more with the help of Microsoft Tools. You can also change your background during video meetings.
Read these Top 7 Benefits of Microsoft Teams
Integration with other Microsoft Apps
Perhaps, the biggest benefit that Microsoft Teams offers to users. As we have already mentioned in the beginning, Microsoft Teams is a part of the Microsoft 365 family of products. So, you can perform a wide variety of actions regarding your work. You don't have to switch between different programs and computer screens.
Seamless and Secure Video Conferencing
Video conferencing in a seamless and secure way is one of those benefits of Microsoft Teams that make it a highly preferred platform. You can conduct video meetings with your employees, clients, and other parties whenever you want. The steps needed to make video calls or attend video calls that are already in progress are pretty simple.
Effortless Meeting Scheduling
You can schedule meetings with others with the help of Microsoft Teams effortlessly because of the fact that this tool integrates with Microsoft Outlook. You need to go to the menu located on the left side of the dashboard of your Microsoft Teams account. Now, select the 'Calendar' from the menu and click on 'New Meeting'. Then, click on 'Scheduling Assistant' to check open time overlap.
Uninterrupted Communication
Just like we mentioned earlier in this blog post, Microsoft Teams is a highly useful enterprise tool for communication. You can send and receive messages from your colleagues, clients, third-party vendors, and everyone else who has been added as a member. You can even create group chats to discuss important issues. Users can exchange files, pictures, and more amongst themselves. Fast communication is one of the most loved benefits of Microsoft Teams.
Comprehensive Activity Feed
The activity feed, as the name suggests, is an area where you get updates or notifications about everything that has happened while you were away. Users check the activity feed in their Microsoft Teams account every time they start a new work day to plan and prioritize their tasks accordingly. You can view the messages that others have sent to you in your activity feed.
Easy File Search and Backup
One of the amazing benefits of Microsoft Teams is that it allows users to find the required files easily. This tool even takes a backup of your files. You can look for a file whenever you need it by using the 'File' tabs. You don't have to check all the channels. As a backup of your file is taken, it gets saved in a SharePoint site even if you delete a channel. You can work on your files without leaving the chat window in Microsoft Teams.
Availability of a Free Plan
Just like many other platforms used for purposes related to managing a business firm, Microsoft Teams also has both free and premium plans. You can use a free plan if you want to check the functionality of the tool before buying a premium plan. Individuals who don't need the functionalities available in the premium version can use a free version. It's also worth mentioning here that as this tool is a part of the Microsoft 365 family of products, you don't need to pay anything for using premium versions of Microsoft Tools if you already have a Microsoft 365 license.
Many other benefits of Microsoft Teams are also there. You should learn about all the benefits, features, and plans to decide whether this tool will meet your specific needs and budget or not. If you are planning to make everyone in your organization use Microsoft Teams, you should provide them with proper training.
Conclusion
It's easy to get confused while choosing an enterprise platform, whether you have a small or large team, but you should try to assess all tools based on your requirements. You also need to consider the comfort level of your staff.
Priya Bhagtani