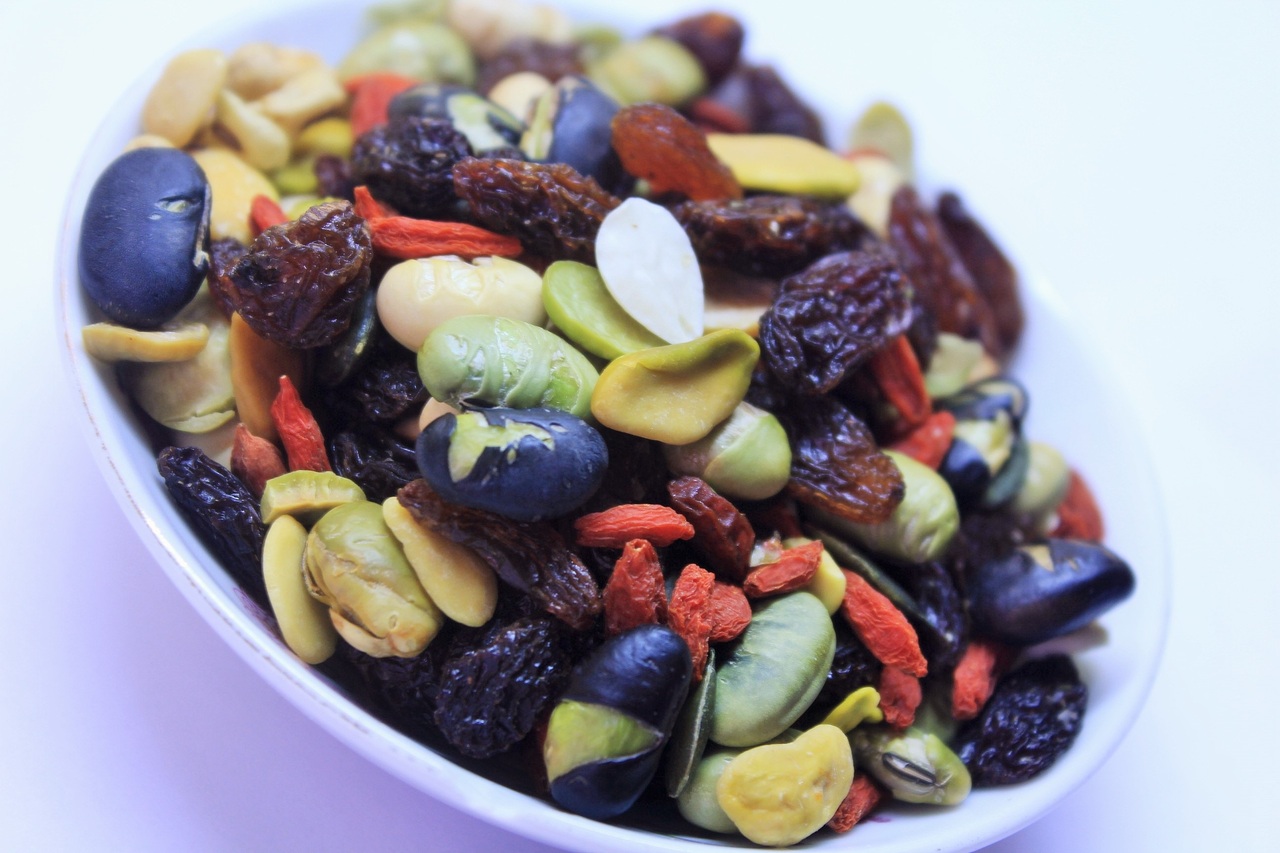 The words "Snacking" and "Weight Loss" don't go with each other, as health experts often advise avoiding snacking in order to lose weight. Whenever someone tries to reduce their weight, the first tip or suggestion they get from various sources and acquaintances is that they should not indulge in snacking and munching.
Snacks are never included in diet plans and meal plans for weight loss. Food items like low-calorie vegetables, whole grains, fruits, and seeds are recommended for people who want to decrease their body weight. Even items like oil, butter, and cheese are avoided.
But the item that gets the most hatred from health and fitness professionals when it comes to weight loss is sugar. When people start their weight loss journey, they cut back their sugar intake. They forgo consuming those foods and beverages that contain sugar. A snack that is sweet in taste because it contains sugar is a complete 'no-no' for people who are trying to reduce weight.
Therefore, the words "healthy sweet snacks for weight loss" might seem confusing or even misleading to some people. But before you make any judgment, it's important that you read the rest of the blog post. We have shared a list of 10 healthy snacks that are sweet in taste but can be consumed even when you are trying to shed some pounds.
In fact, along with not leading to weight gain, these healthy sweet snacks can also help you lose weight. So, if you are someone who is not able to reach their ideal weight because of hunger pangs or a sweet tooth, healthy sweet snacks are a must for you. The snacks we have mentioned here will certainly help you while you are going through the process of body transformation.
10 Must to Have Healthy Sweet Snacks for Weight Loss
It might be difficult for you to believe that sweet snacks can help you reduce weight, but it's true, as how a food item affects your body depends on multiple factors, such as ingredients, cooking methods, and so on. The ingredients and cooking methods used for preparing the sweet snacks listed here make them a healthy option. Let's see each of the snacks below:
1. Peanut Butter Chocolate Bars
Peanut butter chocolate bars contain simple and minimum ingredients. You just need peanut butter, mini chocolate chips, almond flour, maple syrup, vanilla, and salt. These bars are no-bake, i.e., they don't need to be baked. All you need is a refrigerator so that the bars can be set.
The thick layer of a mixture of chocolate and peanut butter on the top of the bars not only enhances the taste but also makes the bars look appetizing. You should use maple syrup, peanut butter, and chocolate chips that don't contain sugar to prepare the bars.
2. Almonds Roasted in Honey
As the name itself suggests, this sweet snack contains just two main ingredients. Therefore, it is one of the easiest healthy sweet snacks for weight loss. Besides honey and almonds, the other ingredients used are oil, water, salt, and sugar. You can munch on the honey-coated almonds while binge-watching your favorite television shows or web series. Almonds can be roasted in honey using either a gas stove or oven.
3. Banana Oatmeal Cookies
Banana oatmeal cookies are a perfect sweet snack or dessert for people who want to stay away from gluten. These gluten-free cookies contain just three ingredients. They are oats, bananas, and chocolate chips. You need to use large gluten-free oats and sugar-free chocolate chips to make these cookies. Unlike regular cookies, banana oatmeal cookies don't contain sugar, butter, and eggs.
4. Almond Peanut Butter Cookies
Almond peanut butter cookies contain mostly the same ingredients used in the first sweet snack on our list, i.e., peanut butter chocolate bars. The ingredients that you need are almond flour, peanut butter, maple syrup, vanilla, salt, brown sugar, and baking soda. As these cookies are one of the healthy sweet snacks for weight loss, you should use sugar-free peanut butter and maple syrup. The whole almonds placed on the top of cookie dough balls while baking give this snack a unique flavor.
5. Yogurt and Fruit Parfait
This simple-to-make snack can be served in a glass or a bowl. You can consume yogurt and fruit parfait as a morning snack, evening snack, or dessert. You just need yogurt, granola, and a whole lot of fruits. You can put bananas, strawberries, blueberries, blackberries, raspberries, grapes, apples, mangoes, and other fruits. You should use sugar-free granola. If you follow a vegan diet, you can replace dairy yogurt with soy yogurt or coconut yogurt.
6. Dragon fruit and Almond Milk Smoothie
Dragon fruit and almond milk smoothie is one of the best healthy sweet snacks for weight loss for people who are vegans. The base of this smoothie is almond milk, and so, it does not contain any dairy items. Along with almond milk and dragon fruit, you also need bananas in order to make this smoothie. You just need to blend these three ingredients together for a minute, and your smoothie will be ready.
7. Strawberry and Zucchini Smoothie
Strawberry and Zucchini smoothie contains a surprise ingredient, which is chia seeds, which are considered to be a superfood. This smoothie is an ideal healthy sweet snack for those people who are on a keto diet. All you need to make this wonderful smoothie is zucchini, chia seeds, strawberries, and water. You need to use milk or yogurt as a base for this smoothie.
8. Fruits and Vegetable Salad
It's not necessary to eat salads only before lunch. You can eat a salad at any time to satisfy your hunger. A salad that contains a delightful combination of fruits and vegetables will not only fill your stomach but also please your taste buds and satisfy your sweet tooth.
You can take different types of seasonal vegetables and fruits along with a little bit of olive oil and lime juice to make a colorful salad. You can also add mixed sprouts and nuts to give your salad a crunchy texture. As you want healthy sweet snacks for weight loss, you should keep the ratio of fruits in such a way that the salad has a sweet taste.
9. Dark Chocolate Hummus
Dark chocolate hummus is a sweet version of regular hummus. If you never thought hummus could be sweet, too, you should eat this snack. The ingredients that you need are boiled chickpeas, peanut butter, cocoa powder, maple syrup, and vanilla extract. Not to mention, you should use peanut butter, cocoa butter, and maple syrup that are sugar-free.
10. Chocolate Tofu Hazelnut Pudding
Chocolate tofu hazelnut pudding is one of the vegan-friendly and gluten-free healthy sweet snacks for weight loss. The rich taste and silky texture of this pudding will make you fall in love with it. You just need chocolate, tofu, maple syrup, cacao powder, hazelnuts, and cinnamon. If you are allergic to nuts, you can skip hazelnuts and instead use hemp seeds. You can cut fresh fruits and put them on top of the pudding while serving it.
The list given above is not exhaustive, as you can create your own recipes as well. You might have got an idea of how a healthy sweet snack should be. You can combine this knowledge and your creativity to come up with interesting recipes for healthy sweet snacks for weight loss.
It's worth noting here that the snacks included in the list mentioned in this blog post are sweet, but they don't contain refined sugar. Refined sugar is nothing but regular sugar found in your kitchen. It is also known by other names, such as 'white sugar' and 'granulated sugar'. The more you eat refined sugar, the more you crave it.
Thus, you should replace regular white sugar with brown sugar, jaggery, or any other sweet item to stay fit. Excessive intake of granulated sugar leads to various health problems, such as obesity and diabetes. You should be mindful of what you put inside your body to maintain a healthy weight and prevent diseases. You should perform physical activities like yoga, exercises, running, swimming, and so on.
Final Words
We hope you would have liked reading our blog post on healthy sweet snacks for weight loss. You must remember that just because healthy snacks help in weight loss, it does not mean that you overeat them. You should eat everything in moderation, even if it's great in taste.
Priya Bhagtani