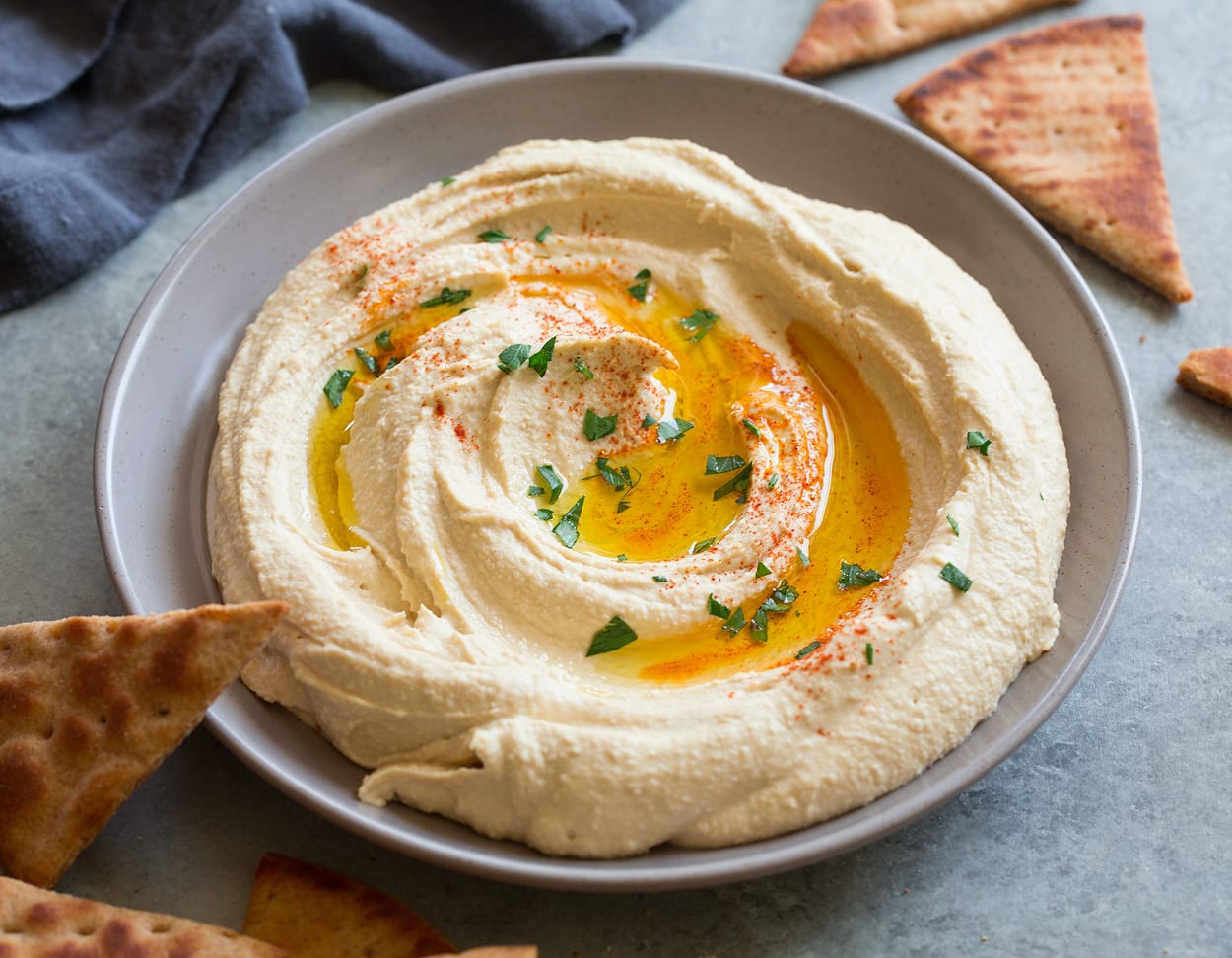 If you are keen on your health and often strive towards getting a slim waist circumference, there is no way that you haven't heard of hummus. The super tasty and nutritious dip, sauce, or spread that has emerged from the Middle East in no way can be ignored. And that's what has increased the crazy of knowing the hummus recipe!
If you, too, are in the same bundle and wish to know more about the hummus recipe and want to know if it can do any good to your health or not, look no further than the segment we have below!
What is Hummus?
A nice and creamy texture of chickpea paste is hummus. This interesting dish has come from the Middle East and turning the world around in a good way! People have literally fallen in love with this dish and want to know more about it.
As a matter of fact, hummus comes along with plenty of health benefits as well, which makes this great dish all the more popular. So, if you want to know more about the hummus recipe, hold your breath tight! We've got in some more goodies right here for you.
Hummus Ingredients
Let's put this straight away. The hummus can be as tasty and nutritious as you may think. But this ingredient surely doesn't require you to do much. With a handful of ingredients just lying in your kitchen, you can do wonders with this recipe. Let's find out now what they are:
Chickpea (of course)
Garlic Cloves
Olive oil (Voila!)
Sesame Paste (Tahini, as we usually call it)
Lemon time!! (Juice, of course, you don't want it to taste bitter, do you?)
Seasoning
Garnishing time! (Here, let's play it go as you like)
As the experts say, simple things don't really need much! Similarly, the hummus ingredients are simple and are almost a go-to for people who want to make it right now?
But..
Wait…
Have we finished yet?
Well, no!
Let's find out in detail how you need to make hummus!
Hummus Recipe!
Let's take you through a rollercoaster ride about how you need to make the hummus recipe right here!
If you happen to be a little confused with chickpeas, let's say garbanzo beans! Preferably, try to use the ones that are fresh. Have them soaked overnight. And then?? BLEND, BLEND, BLEND!!
Once you are done with this process, get ready with some garlic! Finely chop the garlic. If you aren't a lover of garlic aroma (which most people really don't like), you can have the garlic soaked in some lime juice for a while.
Soaking it for some time will reduce the aroma, which most people call pungent!
Now! For the sesame paste, you can either buy it from a store. Or you make it fresh at home (that's exactly how I like to make it). Roast the sesame seeds in a pan and let them cool down. After some time, you can just put it into a coffee blender or any other dry spice blender to make a powder.
For the paste, you can add some water while grinding it. But since we all are short of time, some people prefer making a powder, as it has a longer shelf-life.
Take a large bowl and add the chickpea paste. Then toss in the sesame paste, some lemon juice, and seasoning. I, personally, don't like to mention the proportions in the case of hummus  because it's solely one's personal choice.
Each one prefers a little more or less salt. Some like it tangy, and some don't! So, it's better you adjust it according to your palate.
Once you are done with this, and you start mixing the ingredients well, you see them not mixing properly. So, to add some lubricant add the olive oil. Don't just tilt the bottle over. Ideally, two to three tablespoons should be just fine. However, this too is a personal choice people make.


Garnishing Time!

And there you go, your recipe is ready for consumption! But wait, didn't we talk about garnishing? Of course, we did!
For garnishing, you can always make your personal choice! A little bit of roasted sesame or a pinch of olive oil can contrast well with the color of the hummus. And don't miss out on topping it up with some greens.
Voila! Your hummus recipe is ready to serve!
Hummus Health Benefits
Well, we don't just stop there. If you have consumed this or are almost salivating at the moment, there is no way that you wouldn't want to know if this dip does well to your health or not! Let's find out!
Hummus can be a great go-to for people who aren't into animal protein. Since it contains mostly plant protein, this can be a great go-to for vegan people.
You can lose weight! Yes! You read that correctly, and hummus contains protein that can help you shed off a few pounds here and there.
It helps in inflammation as well!
Here are some of the benefits that hummus gives your health. But hello!! Be careful about how you consume, because this is super healthy and contains loads of calories. Ideally, this is not great for your health overall if you eat loads of it!
Final Thoughts
So, now don't you know the  super interesting hummus recipe to try out with your chips right away! And if you intend to buy some anytime soon, don't miss out on sharing some pictures with us in the comment section below! I'd love to know how much you liked my recipe.
Finally, if you think what to pair it up with, try some gluten-free chips, garlic bread, or some veggies! Any of these options would taste fantastic.
Vikram Deo