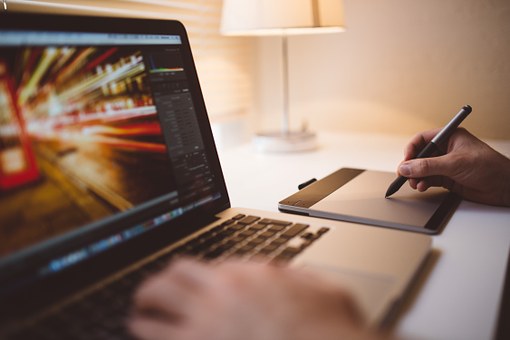 Often, one receives media or data in an odd file format. To access such files, you need a proper file viewer. The files are used to communicate information and data on the internet. Even individuals send various forms of information, such as documents, text files, and graphical images. With time, several file converters were introduced. File converters allow you to convert one type of data into another format. Further, these File converters have become one convenient way of converting files from one format to another. In this article, we'll briefly explain the top 5 file converters.
1: Online-convert.com
Online-convert.com is one convenient and free converter. Even novices can use Online-converter.com. The interface is relatively straightforward and easy to use. There is a special box on the top left side of the display that lets you check the supported files. It will automatically detect the file size. You can choose the format desired format and click on convert the file. By following these simple steps, you can convert different file formats.
The second best file converter on our list is Onlineconvertfree.com. It is a free platform where you can convert any files. Music, video, documents, EBooks, and archives all can be converted easily.  Onlineconvertfree.com supports hundreds of different file formats. Therefore, you have the liberty to convert almost any type of file. When you open the website, there is highlighted dialogue box welcomes you. Just upload the file and choose the desired file format. Click on covert, your file will be converted within seconds. 
For people who love to watch media content on the internet, Zamzar is an ideal file converter. It is known for its quick and fast ability to convert MP3 and MP4 files into different media formats. Just upload your file, which is to be converted. Select the desired file format from over 1000 supported file formats. Click on covert, and you are done. The easy to navigate user interface is also one specialty of Zamzar online converter. 
4: FreeFileConvert 
If any of the online converters aren't accepting your file format, FreeFileConvert is the place to visit. It has support for almost every kind of file format. Whether it's an audio file or a text document, you won't be disappointed by this online free converter. The good thing about this file converter is that once you upload your file, it automatically displays the available file formats. Unlike other file converters, you don't have to browse for the desired file format
5: Small PDF
For those users who want to convert PDF files, a small PDF file converter is the best place. 
Within a matter of seconds, you can convert the PDF file into another format. The Google Chrome extension is also available for Small PDF. Further, small PDF is available for all popular platforms inducing Mac and Linux. 
Conclusion
So, converting a file into another format is not a problem now. With the availability of such free and convenient platforms, you can convert almost any kind of file format. These entire online file converters have support for audio, video, a text document, and even EBook formats.
stopie