The words 'Wardrobe Malfunction' can scare anyone, even if the person has never encountered any such incident. Some incidents in life can be extremely traumatic. They can leave painful memories and nightmares behind, which a person has to bear throughout their life. One such incident is a dress malfunction or a wardrobe malfunction. Therefore, it becomes important to learn how to avoid wardrobe malfunction.
What Exactly is a Wardrobe Malfunction?
A wardrobe malfunction is a situation wherein a piece of clothing worn by a person gets ripped or slips out of position, thereby exposing a private part of the body of the wearer in public. Even though a wardrobe malfunction is an accident, the person who encounters it gets traumatized for life.
They feel embarrassed not just during the accident but even after that. You must have read about several incidents of a wardrobe malfunction in newspapers, magazines, and online news portals. You might have watched the news covering such incidents on television, online news channels, and social media.
The reason why such incidents get a lot of attention is that they usually involve celebrities. Wardrobe malfunction accidents occurring during ramp walks, movie promotions, concerts, award functions, social events, and charity events are covered by national and international media. Most of the time, females become a victim of dress wardrobe accidents. But it does not mean that men are completely safe. Male celebrities also face wardrobe malfunctions. Both men and women should know how to avoid wardrobe malfunction.
However, in this blog post, we are not going to focus on male or female celebrities. We are going to focus on common people. Regular people like you also become victims of a dress malfunction. You would never want the zip of your evening gown to become loose while you are attending a wedding.
Similarly, you would not want the buttons of your shirt popping up when you are in an office meeting, closing an important deal with a client, or attending an annual company event. Whether you are at a social event or a professional event, a wardrobe malfunction can ruin your reputation. Even if some people realize that it was not your fault, it can become difficult to face others afterward. Such incidents can take a toll on your self-esteem and confidence.
How to Avoid Wardrobe Malfunction Efficiently? Learn These 10 Simple Hacks
It's completely possible to avoid embarrassing incidents of wardrobe malfunction. You just need to gain knowledge of some simple tips and tricks. We have shared the list of 10 simple hacks in this blog post. You can take the help of these hacks to ensure that you never encounter a wardrobe malfunction.
Check Your Dress Twice Before Wearing
You should check the dress you are planning to wear twice before the actual day of wearing it. You should check it for the first time at least a week before wearing it. You need to check it for the second time a day before wearing it. If you are going to buy a new dress to wear for the occasion, you should check it at the time of buying it.
Inspecting the dress thoroughly will give you a chance to find out if the dress has any loose stitches, loose buttons, non-working zippers, and so on. You will get enough time to handle all these problems and make your dress suitable for wearing. You can take care of the loose snitches. You can fix loose or missing buttons. Fixing a stuck or stubborn zipper is easy. You can rub a dab of Vaseline on the teeth of the zipper. You can also rub wax or a bar of soap.
Try the Dress a Day Before the Event
If you want to know how to avoid wardrobe malfunction, you must first know that a dress might seem fine, but you might not be comfortable wearing it. Therefore, you must wear the dress a day before the event at which you have to wear it.
You must have seen on television how models and actors do a dress rehearsal before a significant event. You should do a dress rehearsal, too, as it will give you an idea of whether the fitting is proper or not. It will also help you know whether you are feeling comfortable in the dress or not. If the dress is tight, you can get the rectifications done in time. Thus, you can avoid the wardrobe malfunction of your clothes bursting at the seams because of being too tight.
Get Rid of Static Cling from Your Clothes
If you have ever wondered why some clothes in your closet cling to one another, here is the answer. Well, it happens because of static cling. Static Cling is a phenomenon that takes place due to static electricity. Light objects like clothes cling or stick to other objects or surfaces owing to static cling. Having your clothes cling to your body would not look good when you step out of your home.
Therefore, you need to get rid of static cling from your clothes before wearing them. You can run a wire hanger or a metal hanger across your clothes. A wire hanger or a metal hanger can absorb static electricity and prevent static cling. Another hack you can use is to rub yourself with a dryer sheet after wearing the clothes.
Wear the Right Undergarments as Per the Dress
You must learn how to avoid wardrobe malfunction accidents that involve exposure to undergarments. In order to avoid such accidents, you need to wear the right bra and underwear. When it comes to choosing undergarments for wearing to an event, you should keep your sexy and fashionable lingerie aside. You need to choose undergarments that provide the necessary support to your private body parts.
Wear a bra that is appropriate for the size and shape of your breasts. A lot of women wear a bra of the wrong size their whole life. While it might seem like a huge problem in daily life, it can turn out to be an even bigger disaster during social and professional events. You should wear a bra that supports your breasts even if they are big. Choose a full-figure bra to prevent a nip slip, side boob, and boob bounce.
Even if your dress slides a bit from your breast area, people will see your bra and not your breast. Just like in the case of bra, you should be careful in the case of underwear too. First of all, you must wear underwear. Some women refrain from wearing panties to feel more comfortable or avoid panty lines. You should not commit this mistake, as underwear is your best protective tool should the unfortunate event of a wardrobe malfunction happen.
Exposing your private part because of the strong wind lifting up your dress or skirt is not something you want. You should wear seamless underwear if you are worried about the panty lines. You must follow this suggestion, especially if you are wearing a figure-hugging dress. Panties can also cause frontal wedgies, which you can avoid with the help of seamless underwear.
Wear Something Along with Your Dress and Undergarments 
Before you get confused, let us tell you what we mean. Along with wearing a comfortable dress and the right undergarments, you must wear a piece of clothing that provides you extra protection in the case of a wardrobe malfunction. You can wear a skin-colored camisole or a slip under your dress.
Wearing such a piece of clothing becomes even more important if your dress is transparent or made of thin material. Slips and camisoles are pieces of skin-fit clothing. They smoothen the dress you wear and increase your comfort level. If you remember, we have mentioned the wind lifting up the dress. If you are wearing a short dress or a skirt, you should wear shorts. This hack will help you a lot if you are attending an outdoor event, such as a beach wedding.
Use a Double-Sided Tape Whenever Needed
Along with finding out how to avoid wardrobe malfunction, you should also learn how to handle a situation wherein you encounter a dress malfunction. The first solution to most problems that cause a wardrobe malfunction is double-sided tape. You should carry a double-sided tape with you whenever you go out, especially when you have worn modern and trendy outfits. A double-sided tape can be used for numerous purposes.
For example, you can use this tape to attach your bra strap to your dress, shirt, or top. You can even use it to hold a ripped hem. You must use double-sided tape to keep your bra in place if you are wearing a strapless bra. You need to stick one side of the tape to your bra and the other side to your body.
Keep a Wardrobe Malfunction Kit Handy
In today's time, where wardrobe malfunctions have become more common and frequent than ever, you cannot take the risk of attending an event without keeping a wardrobe malfunction kit ready. It might not be possible for you to carry this kit everywhere you go in your daily life, but you must carry it to special events like weddings, get-togethers, parties, and celebrations. You can even carry it with you when you are going on a road trip or a vacation.
Don't worry about figuring out what you need to keep in a wardrobe malfunction kit, as we are here to help you. A wardrobe malfunction kit should have double-sided tape, scissors, safety pins, bobby pins, a few buttons, a needle, a thread, fabric glue, stain-removing wipes, a small lint roller, some dryer sheets, and a scarf. You can add more items to the kit depending on the dresses you wear.
Carry a Pack of Sanitary Napkins During Your Periods
Life does not stop when you are having your periods. You carry out your household and professional duties despite having cramps and pain. Similarly, you might have to attend some events while menstruating. You might not be in the mood to get dressed and enjoy, but attending an event can cheer you up.
So, in order to ensure that menstruation doesn't spoil your fun or your dress, you must know how to avoid wardrobe malfunction related to periods. You should carry a travel pack of sanitary napkins with you. Even if you are not on your period, but your menstruation date is nearby, you must carry sanitary napkins with you to stay prepared for emergencies.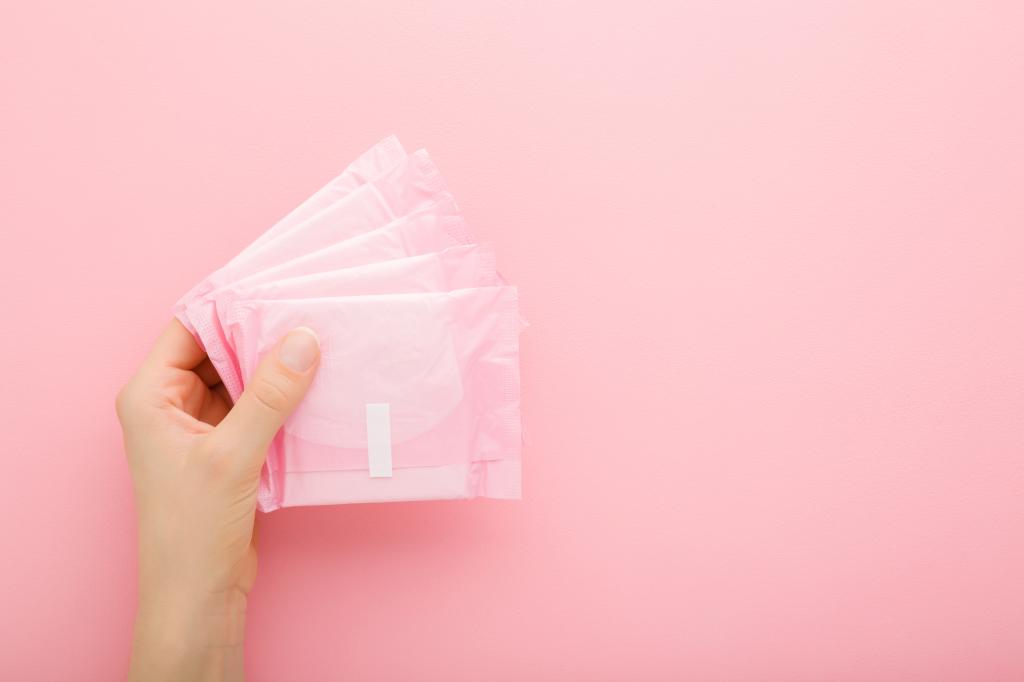 Hide the Spills on Your Dress and Your Pit Stains
You might find it baffling, but even a spill on your dress counts as a wardrobe malfunction. It's absolutely common to get beverages like tea, coffee, and wine spilled on your clothes. You cannot go back home to wash your dress or remove the stain. The instant solution here is to carry with you a scarf, a coat, a jacket, or a blazer. You can use these pieces of clothing to hide the spills. While a scarf is a better option in summer, a coat, jacket, and blazer are better options in winter.
Just like spills, pit stains are also considered wardrobe malfunctions. Pit stains take place due to the reaction between your sweat and the chemicals in your deodorant. While not wearing deodorant can leave pit puddles, wearing excessive deodorant can leave white marks on your dress. Therefore, you should apply deodorant a few minutes before wearing your clothes.
Wear Heels At Least an Hour Before Wearing Your Dress
An important part of learning how to avoid wardrobe malfunction is to know that a dress malfunction can occur not just because of the dress but also because of other reasons. For example, heels worn by you can also lead to a wardrobe malfunction.
If you are not comfortable wearing heels or if you are wearing heels for the first time, the chances of you falling are high. If you fall, you might rip apart your dress or get it stuck in an object like a table. Hence, you must wear heels for at least an hour before wearing your dress to become comfortable walking in them.
It's important to mention here that the list of hacks given above is not exhaustive. You can use any trick or idea you find suitable as per the dress you have worn or are planning to wear. You must have heard of the phrase 'Hope for the best and stay prepared for the worst'. You should take all the necessary precautions to prevent an incident of wardrobe malfunction. But if it occurs, you should handle it courageously. Use your wardrobe malfunction kit and take the help of someone you trust.
Conclusion
Wardrobe malfunctions are accidents that can be prevented with proactiveness and caution. If you notice someone having a dress malfunction, help them just like you would expect someone to help you.
Priya Bhagtani