Whether you are a college student, a working professional, a top-level executive, a retired employee, or a homemaker, you might have at least one person in your social or professional circle who runs an online store to make a living. Whether you are reading this blog to resolve your own problem or their problem, you will definitely learn how to add products to Shopify before you finish reading it.
The trend of selling products via an online store has increased significantly in recent years. More and more people are trying their hands at running an online store to generate income. Many people establish online businesses in an effort to create multiple sources of revenue. Running an online store is both lucrative and interesting. An online store is mostly in the form of a website.
However, many entrepreneurs sell products through social media channels, such as Instagram and Facebook. Some even attract customers through WhatsApp. Irrespective of the medium you use to make sales, you need to use some tools and platforms for different business processes. One such platform is Shopify. You should have complete knowledge of the platforms and tools that you want to use. Therefore, you must learn about how to add products to Shopify.
In order to run an ecommerce website, you must possess not only business acumen but also technological expertise. Though you can hire the services of a freelancer or an agency to help you establish and manage an online store, you should have a decent amount of knowledge.
What is Shopify? What Role Does It Play in an Online Store?
The most important aspect of any business firm that sells products is its merchandise. It's important to arrange the products properly in your store so that customers feel compelled to buy them. Similarly, the products should also be stored in a way that they remain safe.
When it comes to a physical or brick-and-mortar store, arranging the merchandise involves physical labor. But when it comes to an online store, merchandise has to be shown in an attractive way. Products should be categorized, listed, named, and described properly. Shopify is a platform that hosts online stores, and thereby, enables business owners to make sales.
In such a situation, how to add products to Shopify becomes important for every business owner who wants to earn digitally. As Shopify hosts your store, you need to add products to Shopify if you want them to become visible on your website. We have explained a few simple steps using which you can add products to Shopify.
How to Add Products to Shopify Using Some Easy Steps?
As we have mentioned earlier in this blog post, Shopify is a proprietary ecommerce platform that allows users to set up and run an online store. Users can sell both physical and digital products through their Shopify stores. When people set up a website that is not an ecommerce site, they buy hosting plans from hosting service providers.
So, Shopify can be compared to those hosting providers. Its users are those entrepreneurs who run an ecommerce business. Shopify has a subscription-based model, and so, users have to pay monthly or annual fees to use it.
Now, let's have a look at how to add products to Shopify
Login into Your Account on Shopify
In order to make any changes to your Shopify account, you need to first login into it. Go to the Shopify website and click on the 'Log In' button. Now, you need to enter details like email address, password, and store domain name.
If you don't want to enter details every time you login into your Shopify account, you can click on the 'Remember Me' option while logging into it. You should ensure that this step might put the security of your account at risk.
So, you should do this only if you are not using a shared device. If you don't remember the password, you can reset the password once you receive a verification code from Shopify on your registered email address. Once you have logged into your account, you will be able to see the dashboard. When you click on the 'Products' tab, you will be able to see the 'Add Your Products' option. You need to click on this option to start adding products to Shopify.
Mention the Product Details
The next step in learning how to add products to Shopify is to learn how to mention the details of products. You will be able to see a product page that you need to fill in with the correct details. These details are related to the product title, product type, description, and vendor.
The product title is nothing but the name of the product. The title need not include every little piece of information about the product, but it should include essential information. For example, if the product is a red-colored faux leather clutch for women, the appropriate title would be 'Red Faux Leather Women's Clutch'.
You should keep the title short and catchy. You should maintain consistency in the titles of the products on your online store. For example, if you are including attributes like color or size in the title of one product, you should do the same for other products as well.
You can show all the relevant details about your product in the description section. Customers read the description of the product before buying it. So, you can convince the visitors to your website to buy your products by writing meaningful descriptions.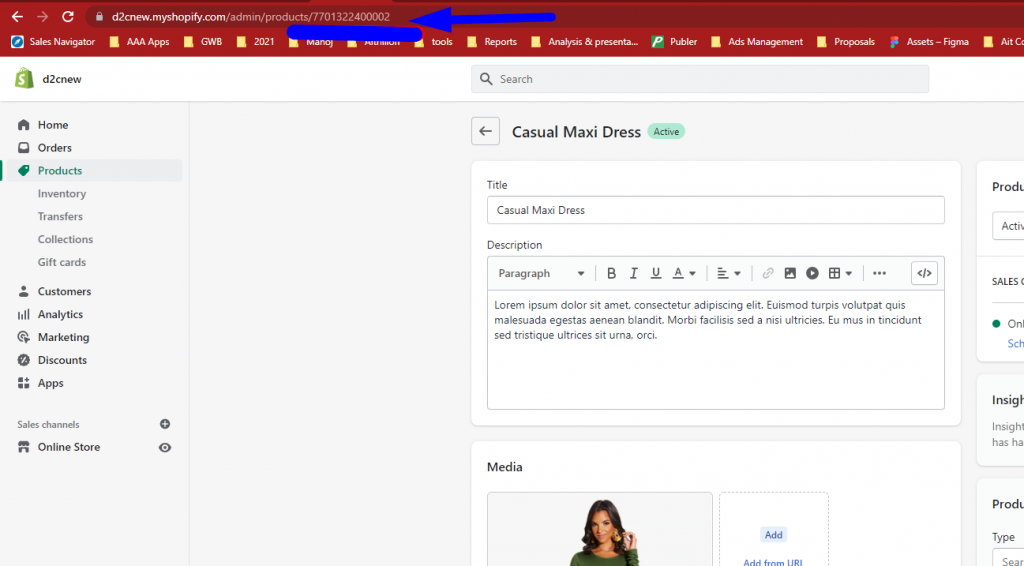 It's worth mentioning here that you should write an original description containing the search phrases that people mostly use when searching for the products you deal with. Just like product details, there should be consistency in product descriptions as well.
Next is the 'Product Type' or 'Options' section that you can use to specify attributes like color, size, category, material, etc. Filling details in this section will help your customers to see different variants of the products you sell.
The 'Vendor' section or field is important because customers check the name of the manufacturer before purchasing anything. You should mention the name of the manufacturer or supplier from which you have sourced the item. If you have made it yourself, you can mention your brand name.
Add Images for Every Product
No customer would ever want to buy a product for which no image has been displayed. Even if the description of the product is pretty vivid, customers take any decision only after looking at the pictures of the product. Learning how to add images for every product is an integral part of learning how to add products to Shopify.
In the world of online shopping, images play an important role in the decision-making of customers. They are not able to feel or touch the product, so seeing the photos becomes necessary. You should add multiple images of a product so that the customers can get an idea of how the different sides of the product look.
The photos you upload should be clear and not blurry. You also need to give titles to the photos you upload. You should name the images of your products in accordance with the rules of search engine optimization so that you can get the maximum attention online.
Categorize Products into Collections
Buyers love the word 'collection' as it helps them find the products they are looking for in a fast and smooth manner. You can create collections on your Shopify store. Two types of collections can be created on a Shopify store – Manual Collections and Automated Collections.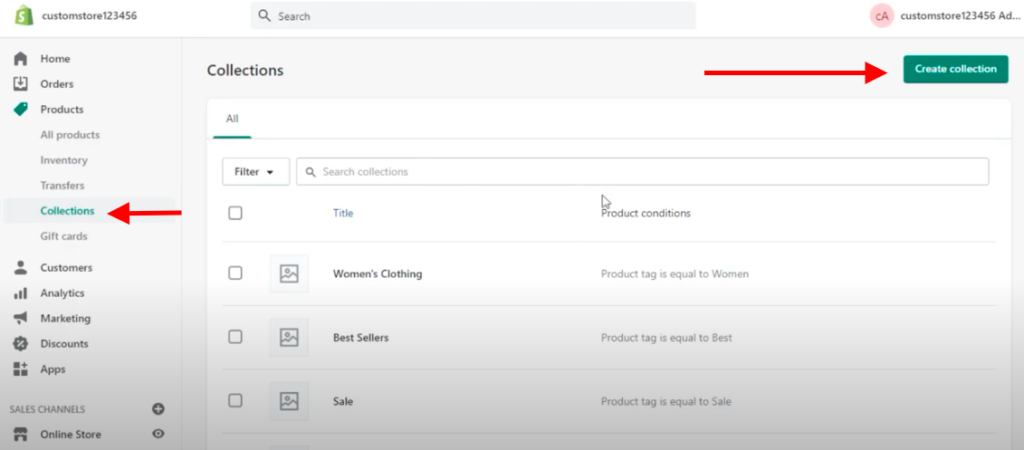 When customers notice that the products are categorized as per collections, they can jump to the most suitable collection as per their requirements. If you have an online website on which you sell computer and smartphone accessories, you can create collections, such as 'wired computer accessories', 'wireless computer accessories', 'iPhone accessories', and so on.
Thus, you will be able to provide your customers with a good shopping experience. If you choose the option of creating automated collections, Shopify will put your products in appropriate collections as per the conditions specified by you.
Include Pricing and Shipping Details
You cannot get the benefits of running an online store if you don't include the necessary details regarding prices, shipping, and other aspects. So, learning how to add products to Shopify is incomplete without learning how to add other details.
The first piece of information that you should mention is the price of the product. When you write the price in the 'Price' field, you don't need to add a currency symbol. You need to select the currency you want to use in the general settings of your Shopify store.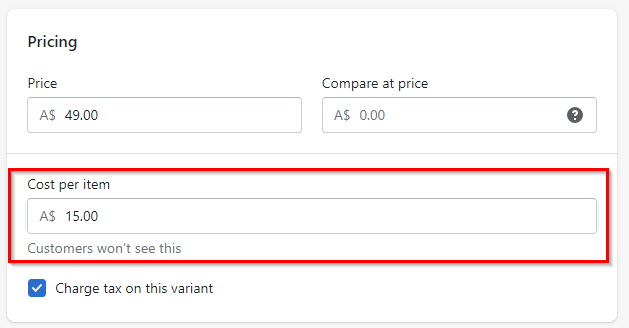 Setting prices is one of the toughest challenges any business owner faces. You should take care not to keep the price too high or too low. You need to set a competitive price that can convert visitors into customers. You also need to adjust settings related to discounts and offers at this stage.
Just like pricing, shipping is also critical information that customers want to know before deciding to purchase any product. You should determine the shipping methods you will use beforehand. Shopify allows you to create three options that your customers will see. These options are shipping, local pickup, and local delivery. You don't need to worry about shipping if you are selling digital products on your Shopify store.
Follow Search Engine Optimization Rules
When people learn how to add products to Shopify, they don't pay attention to search engine optimization (SEO). You should not commit this mistake, as running a website without SEO or with bad SEO can lead to disastrous results.
It's necessary to generate the interest of potential customers in your products. You can bring visitors to your ecommerce website only if you beat your competitors in search engine rankings. You need to use search engine optimization techniques in order to make your website rank high on search engines.
You can either perform the SEO of your Shopify store yourself or hire the services of a professional. Titles and meta descriptions for pages, descriptions for images, and insertion of keywords are some of the points that are a part of a search engine optimization strategy.
Publish Your Products
Once you complete the steps listed above, you can publish your product so that it becomes visible on your website. Check all the information you have entered till now and if you are satisfied with everything, click on the 'Save Product' button.
You can see how your products look on your Shopify store by clicking on the 'View on Your Website' option. If you want to edit any piece of information later, you can do so by clicking on the individual product page.
Along with your ecommerce website, you can use Shopify for your Amazon store as well. You can use Shopify even if you are selling products sourced from a dropshipping provider. If you want to add some products that are similar, you can use the option of duplicating the product pages. It will help you save a lot of time. Shopify also allows you to delete the pages of the products you don't want to sell anymore.
Final Thoughts
We hope that you must have now understood how to add products to Shopify. If you want to run a successful Shopify store, you must know how to use Shopify.
Priya Bhagtani